Black Bear Swims Out Of Ocean, Leaves Beachgoers Shocked [Video]
Florida beachgoers in Destin were in for a surprise when they witnessed a black bear emerging from the surf and calmly making its way onto the beach. This unexpected encounter took place in the waters of the Gulf of Mexico.
Stunned onlookers observed the bear, which looked like a young one, swimming before reaching the shore. Local TV station WMBB reported the incident, capturing the reaction of onlookers as the bear ventured into an unusual habitat for its species.
After navigating the surf and reaching the beach, the bear was startled by the sizable crowd that had gathered to witness it. Seeing the commotion, the bear ran off into the sandy dunes and the buildings that lined the beach. Luckily, no harm was caused to anyone, and the bear itself did not seem injured.
The fate of the bear remains uncertain as video footage shared on Facebook captured its retreat into the surrounding area. The reasons behind the bear's presence in the Gulf of Mexico and the duration of its sea swimming are still unknown.
Jennifer Majors Smith, a Pensacola resident, managed to capture the unexpected moment when the bear emerged from the ocean onto the bustling beach.
The footage recorded by Smith shows the shock and disbelief caused by the bear's presence in such an unexpected location.
Smith shared these videos on her Instagram and wrote, "Never have I ever....seen a black bear swim up out of the Gulf Coast and onto the beach. #vacation #vacationdestination2023 #blackbear #destin #bear."
Social media users posted several comments on the bear sighting.
"Because they keep over developing our area. They have nowhere to go it's a peninsula," said one user. "What in the hell is going on in this world. I've worried about sharks and now bears good lord," tweeted another.
"He saw people doing it and it looked fun so..." said a third user.
The Florida Fish and Wildlife Conservation Commission issued safety guidelines for locals in the event of a bear encounter. They emphasized the importance of removing any food sources that might attract bears, such as securing trash and avoiding putting it out the night before pickup.
In the case of encountering a bear, authorities recommend giving the animal space and avoiding approaching it.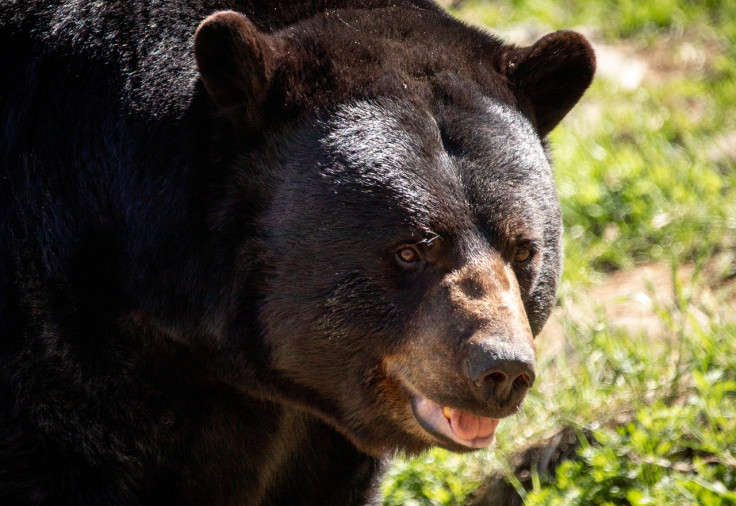 © Copyright IBTimes 2023. All rights reserved.