'Black Clover' Chapter 275 Leaks, Spoilers: The Ultimate Spade Kingdom Battle Begins
KEY POINTS
Asta continues his training with Liebe
Mereoleona battles against the Legendary Ancient Demon
"Black Clover" Chapter 275 is releasing Sunday
The invasion squad is inside the Spade Kingdom and the mission to rescue Captain Yami and William Vangeance is underway. The new chapter is a few days away from its release, but "Black Clover" Chapter 275 spoilers and leaks are available on the internet. The chapter is reportedly titled "Personification of Hellfire."
Reddit user KamikazeMender shared the spoilers for "Black Clover" Chapter 275. They suggest the battle against the Legendary Ancient Demon has begun as the invasion team tries to stop the Qliphoth Tree ritual.
The chapter starts with Nacht explaining the ritual process and how to stop it. He says it is possible to demolish the Qliphoth Tree with Anti Magic. But they are unsure about it.
In "Black Clover" Chapter 275, the Magic Knights need to be careful while destroying the tree because if they forcibly break it, Captain Yami and William will die. Moreover, Charlotte will never forgive them. Elsewhere, the Legendary Ancient Demon takes a hit from Mereoleona but manages to fight back.
It appears that Nacht went to Mereoleona before the invasion and recruited her. In the chapter, Mereoleona unleashes her new spell against the demon. Later, she is shown charging at the demon.
Elsewhere, the invasion team and the resistance team head toward the Dark Triad's location. The heroes want to attack the members of the Dark Triad and defeat them before they can initiate the ritual.
The invasion team needs to defeat all the members of the Dark Triad to stop the ceremony and rescue Captain Yami and William.
Toward the end of the chapter, it is revealed that Vanica will battle against Rill and Charlotte, Zenon takes on Langris and Yuno and Dante might be fighting Nacht and Jack.
Asta is still missing from the mission as he continues to improve his Devil Union technique with Liebe. It remains to be seen if fans will get to see Asta in action in "Black Clover" Chapter 276.
In the last chapter, Mereoleona's arrival to fight the demon in the Spade Kingdom shocked the Magic Knights. It will be interesting to see her new form in the upcoming chapter.
"Black Clover" Chapter 275 is coming out Sunday. It will be available online on Manga Plus and Viz.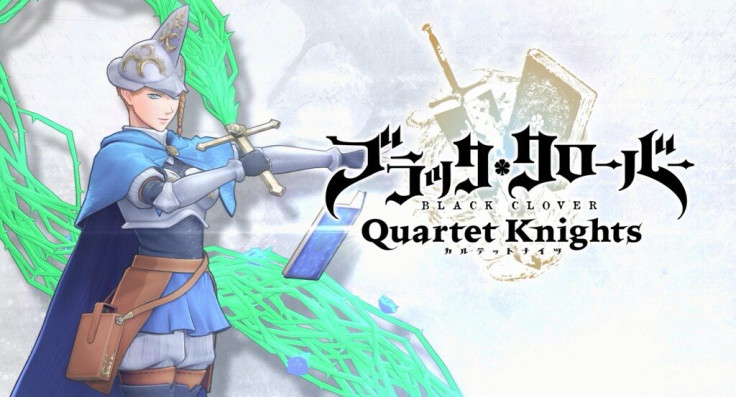 © Copyright IBTimes 2023. All rights reserved.