'Black Clover' Chapter 291 Leaks, Spoilers: Magna And Zora's Arrival
KEY POINTS
Magna and Zora appear to fight alongside Jack
Nacht and Asta talk about the latter's Devil Union mode
"Black Clover" Chapter 291 is coming out Sunday
Asta finally defeats the high-ranking devils Lilith and Naamah but the situation remains bad in the Spade Kingdom. "Black Clover" Chapter 291 is set to showcase Magna and Zora in action.
Reddit user Yashselokar shared the spoilers and leaks for "Black Clover" Chapter 291. Two of the top-ranking devils namely Lilith and Naamah are finally defeated by Asta and Liebe.
The new chapter will open from where "Black Clover" Chapter 290 ends. After striking the devils, Asta knows that he has defeated them. Nacht is happy for his pupil fighting like a true warrior on the battlefield against powerful devils.
However, Asta reveals he cannot enter the Devil Union mode for another 30 minutes.
Nacht is disappointed when he learns about Asta needing 30 minutes before he can power up again. Nacht fears the 30 minutes can prove to be extremely challenging for them.
Moreover, the vice-captain of the Black Bull wants to beat the Dark Triad before the next gate of the Underworld opens.
In the meantime, Magna and Zora appear to help Jack in the battle against the devils. "Black Clover" Chapter 291 also has a flashback scene where Magna and Zora are watching Yami and Asta battling Dante. However, they could not help Asta and Yami because their magical powers aren't strong enough.
In the upcoming chapter, Magna will unveil his new spell as he fights Dante. It will be interesting to see Magna's new spell and how effective it is against the Dark Triad.
The previous chapter revolves entirely around Asta's fight against Lilith and Naamah. With time running out, Asta gives his all to beat the devils. Meanwhile, Lilith and Naamah can sense Asta's Devil Union mode will deactivate in a few minutes and if they can stay away from him, they stand a chance.
During the battle, Asta manages to cut through the large magic ball called the freezing sun and goes after the devils. In the meantime, Nacht, who is badly injured, is hoping Asta wins the fight.
"Black Clover" Chapter 291 is set to release this Sunday. Fans can read the digital version of the chapter on Manga Plus and Viz.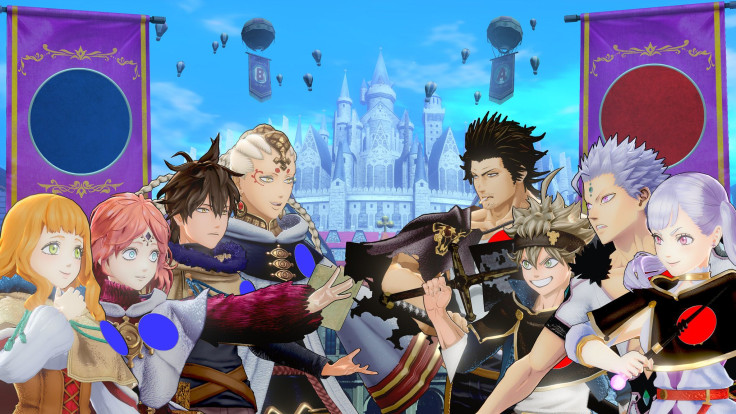 © Copyright IBTimes 2023. All rights reserved.