'Black Clover' Chapter 295 Spoilers: Noelle Vs Vanica
KEY POINTS
Noelle wants to take down Vanica
Lolopechka remains under Vanica's control
"Black Clover" Chapter 295 is arriving Sunday
Dark Triad member Vanica has taken control over Lolopechka. Together, they are set to kill Charlotte and Rill. However, Noelle and Gaja's timely arrival will make things interesting in "Black Clover" Chapter 295.
Vanica is causing major destruction and the heroes are trying their best to beat her. But after she starts controlling Lolopechka, things get quite complicated. The scans, leaks and spoilers for "Black Clover" Chapter 295 are expected to arrive Thursday. But the last page of Chapter 294 hints at a major battle featuring Noelle, Vanica, Gaja and Lolopechka.
Chapter 294 of "Black Clover" starts with Zora congratulating Magna for his remarkable victory. Zora is proud of Magna. Meanwhile, Asta, Jack and Luck arrive. Asta is extremely excited to witness Magna's win in the battle against a Dark Triad member.
Asta notes how he and Captain Yami Sukehiro worked together and they could barely manage to take down Dante. However, Magna singlehandedly reduced him to a pulp.
Meanwhile, Luck Voltia notes that he's looking forward to fighting Magna sometime, but the latter feels that he will win the fight.
Elsewhere, Jack is having an internal dialogue. He knows he is a commoner who worked quite hard and became a captain. Jack notes that he cannot lose to nobles or to the royals.
Moreover, he added several commoners to his brigade. But when Captain Yami recruited a peasant named Magna into his squad, he ridiculed Yami's decision.
Magna eventually proved Jack wrong and the latter is thoroughly impressed to see the former emerge as the victor.
Meanwhile, Morris is enjoying the view as the devils continue to pour out from the portal. Even Morris knows about Dante's defeat and he wants to know the kind of spell his opponents used to take him out.
"Black Clover" Chapter 294 also shows Charlotte and Rill going up against another Dark Triad member named Vanica.
The Dark Triad member is getting stronger and Charlotte knows that even if she limits Vanica's Curse-Warding Magic with her Blue Roses spell, her blood magic will still override everything.
Vanica then goes in to introduce her new puppet: Lolopechka.
"Black Clover" Chapter 295 is scheduled to hit the stands Sunday. The chapter will be available on Manga Plus and Viz.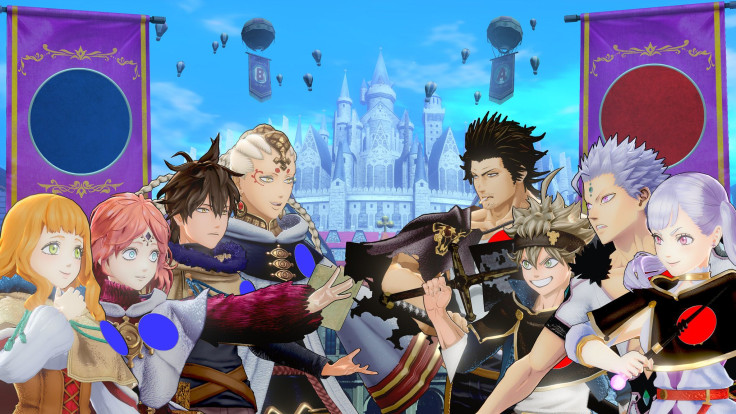 © Copyright IBTimes 2023. All rights reserved.