'Black Clover' Chapter 318 Delayed: New Release Date And Spoilers
KEY POINTS
Lucifero emerges again after the Second Gate opens
"Black Clover" Chapter 318 is postponed as the manga takes a break
The chapters are available on Manga Plus and Viz
Lucifero's threat continues to threaten the Spade Kingdom, the Black Bulls, and the other Magic Knights. With the Second Gate of the Underworld opening, it is only going to get tough for Asta and company. Meanwhile, "Black Clover" Chapter 318 is not releasing this week.
The manga is set to go on a one-week break and "Black Clover" Chapter 318 is now scheduled to release on Jan. 3. Lucifero identifies Asta and asks him if he is the one responsible for delaying his manifestation.
"Black Clover" Chapter 318 is expected to showcase Lucifero attacking Asta, Liebe, Yuno, and the others.
In the previous chapter, Lucifero's giant form was cut into two and one half started falling over the nearby town. Mimosa Vermillion healed Yuno Grinberryall as the latter launched the Spirit of Euros.
The arrow destroyed part of the body and saved the citizens and Magic Knights from getting crushed. Asta and Yuno looked at each other and they were feeling proud of what they managed to pull off.
Meanwhile, Patolli flew and got hold of William Vangeance who was falling after Asta's attack. Meanwhile, Langris was upset that he was unable to save William.
Elsewhere, the Ultra Giant Bull's left hand, which was re-created using plants, held Captain Yami Sukehiro. The Black Bulls (except Nacht Faust and Asta) gathered around the captain to check if he was doing fine.
Yami thanked the squad and complimented them for a job well done. The Black Bulls were excited to see Yami regain consciousness after getting out of the coffin.
In the town, the Magic Knights were relieved to see the end of Lucifero. Meanwhile, the Resistance forces surrounded Yuno and hugged him. Unfortunately, a high-ranking devil suddenly appeared next to them. He told the Magic Knights to run away as Lucifero's manifestation was half complete.
Meanwhile, the remains of the monster started swirling together and became a sphere. Later, Lucifero emerged out of it. The devil increased the intensity of the gravity forcing everyone to kneel down.
"Black Clover" manga chapters are released every week. Fans can read the newly-released chapters online for free on Manga Plus and Viz.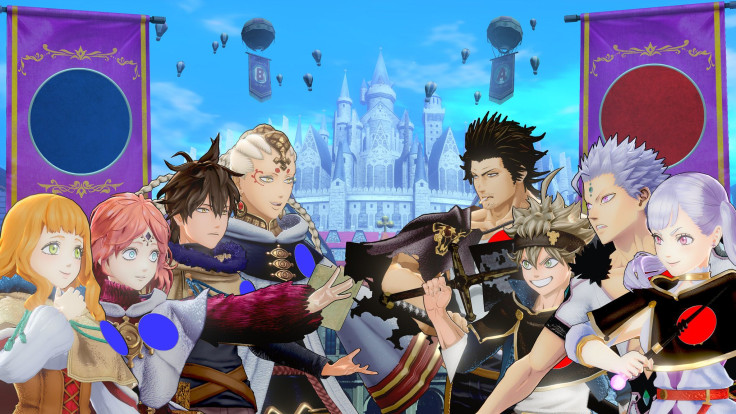 © Copyright IBTimes 2023. All rights reserved.