'Black Clover' Chapter 326 Leaks, Spoilers: Asta And Liebe's Bond Gets Stronger
KEY POINTS
The battle against the king of the devil gets intense
"Black Clover" Chapter 326 is releasing Sunday
The chapter is coming on Viz and Manga Plus
Lucifero is proving he is the king of all devils as Yami Sukehiro, Nacht Faust, Asta, and the others are trying everything they can to defeat him. The new chapter, releasing this week, is titled "Brothers."
Yuno Grinberryall has put his bet on Yami, who is wielding William Vangeance's sword. A Reddit user named AugustusKiraClover has shared the spoilers for "Black Clover" Chapter 326 detailing how the warriors are planning to beat Lucifero.
"Black Clover" Chapter 326 starts from where the last chapter ends, Yuno is weak and he still manages to teleport Nacht and Yami to either side of Lucifero, and ends up passing out.
Nacht and Yami are likely to use a new spell called Doppelganger. The duo also gets a shadow cloaked version of a katana. However, it doesn't seem to have any effect on Lucifero.
Meanwhile, in "Black Clover" Chapter 326, Lucifero ends up growing another pair of arms and lands a deadly blow on Nacht and Yami.
After the attack, Nacht and Yami are knocked out. Then, Lucifero proceeds to slay Asta, and right before he is about to give the fatal blow, Asta gets teleported inside Liebe's soul.
In "Black Clover" Chapter 326, inside his thoughts, Asta sees Liebe blaming himself for Licita's demise.
Liebe says it was because of him that Lucifero found him and it led to the devil killing Licita. He is terribly upset and Asta could see how things happened with Licita and Liebe.
Later, in the chapter, Asta and Liebe rise and prepare to fight against Lucifero. Asta uses half body Devil Union to block Lucifer's relentless attacks.
The chapter concludes with Asta and Liebe's bond getting stronger and it is a sign of a mighty counterattack in the subsequent "Black Clover" Chapter 327.
In the last chapter, Lucifero was surrounded by the Kids' Playground while Yami, Yuno, Nacht, and Asta slipped into the shadows.
However, Lucifero managed to tear apart the shadows surprising Nacht.
Fans can read "Black Clover" Chapter 326 online on Viz and Manga Plus. The chapter is scheduled for release on the platforms this Sunday.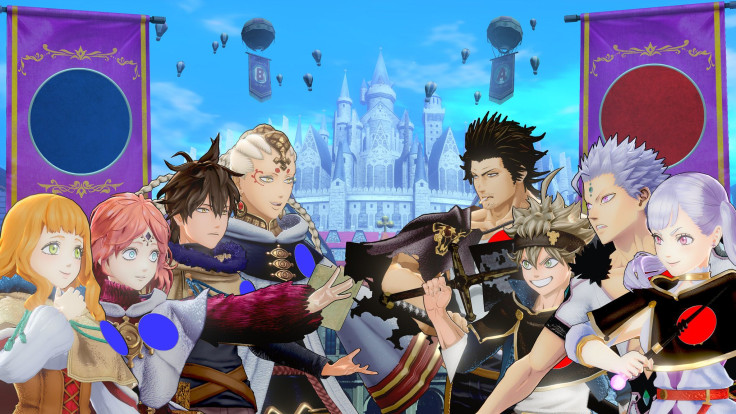 © Copyright IBTimes 2023. All rights reserved.