Black Friday 2017 Laptop Deals: 15 Best PCs From Amazon, Best Buy & More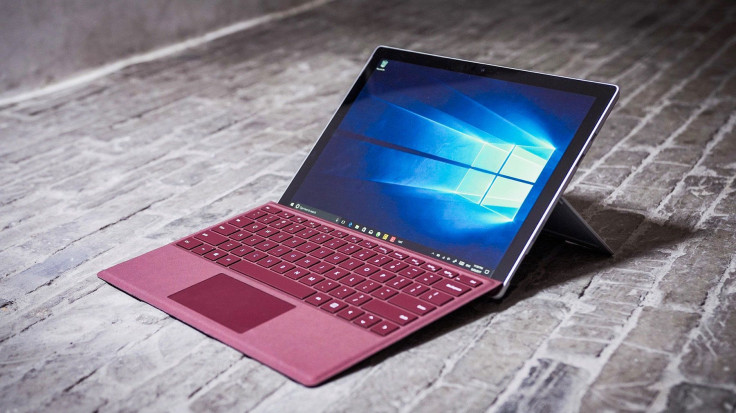 Black Friday 2017 laptop deals are aplenty, but only a select few of them are actually worth it. We've dug through the garbage to find 15 of the best PCs you can get for your money. Whether you're shopping at Amazon, Best Buy or somewhere else, here are a few ways to smartly save.
Amazon Laptop Deals
Amazon's current catalog of Black Friday deals is really stunning as long as you don't mind getting a laptop that's refurbished. These products are technically used, but they've been cleaned and resold for a much lower price. All standard warranties apply so, even if it breaks, you're in the same position as if you had purchased it brand new. Plus, all of these deals are active now.
Best Buy Laptop Deals
All of these Best Buy deals are on new products, and shipping is free on everything sitewide. Some of these deals are also active now, so feel free to click the links and see if our prices match.
Lenovo 15.6-inch Laptop With AMD A12 CPU, 1TB HDD, 8GB RAM $379 : The AMD CPU isn't quite as solid as the i-series, but it's got a really sweet price and positive reviews from over 600 customers. [Link]
Dell Inspiron 15.6-inch Laptop With i5 CPU, 2TB HDD, 8GB RAM $359 : This computer does have some issues with bloatware that you'll need to uninstall before it runs fast, but, once it's cleaned out, the 2TB of storage is great [Link]
Surface Pro Core M With 128GB SSD, 4GB RAM, Type Cover $629 : The specs of this Surface Pro are on the lower end of the spectrum, but this is a cool deal because it comes with the Type Cover that essentially turns this tablet into a laptop. Typically that would cost another $130. [Link]
HP Spectre With i7 CPU, 512GB SSD, 16GB RAM $999 : This is a high-end option but it's got some seriously maxed-out specs for the price. Tons of SSD space and 16GB RAM will make this PC pretty darn fast. [Link]
HP 17.3-inch With i5 CPU, 1TB HDD, 8GB RAM $379 : One of the lower-priced options with plenty of favorable reviews. Its design isn't super flashy, though. This one's built for function. [Link]
Dell Laptop Deals
These are all made by the same manufacturer, but there's a nice price range here if you're looking for a good deal. We have no links for these, but the doorbuster sale begins Nov. 24 at 8 a.m. EST.
Dell Inspiron 15 With i3 CPU, 1TB HDD, 4GB RAM $299 : This PC won't be the fastest one on this list with its lower specs, but, at under $300, it may be worth a look for average use.
Inspiron 15 Gaming With i5 CPU, 1TB HDD, 8GB RAM, NVIDIA GTX 1050 $699 : If you've got a gamer on your list, this PC should get them through at least a few years playing the latest and greatest titles with excellent quality.
Inspiron 13 Touch With i7 CPU 256GB SSD, 8GB RAM $799: It costs a little more, but you have the benefit of solid-state storage and a high-power processor. The computer will be pretty fast for the price you pay.
Microsoft Laptop Deals
Especially if you're looking for a Surface product, Microsoft is probably going to have some of the best Black Friday deals around. These deals start Nov. 23 at 12 a.m. EST.
Surface Pro With i5 CPU, 256GB SSD, 8GB RAM, Black Type Cover $329 Off : The mid-tier Surface Pros have great battery life, so this deal is quite the steal. [Link]
Surface Pro With i5 CPU 128GB SSD, 4GB RAM, Type Cover $229 Off : If the final price for the above deal winds up being too high, this is a nice alternative. [Link]
Surface Laptop With 256GB+ SSD, Free Cortana Speaker $199 Off : The Surface Laptop is a fairly new product with a build quality that rivals Apple's MacBook Pro. The final pricing will probably be a little high for this one, but it may be worth it if you want a laptop that feels like a premium deal. [Link]
Which of these Black Friday laptops are you hoping to add to your list? Are there any great deals we missed? Tell us in the comments section!
© Copyright IBTimes 2022. All rights reserved.
FOLLOW MORE IBT NEWS ON THE BELOW CHANNELS