Black Friday, Cyber Monday Travel Deals: The 2013 Guidebook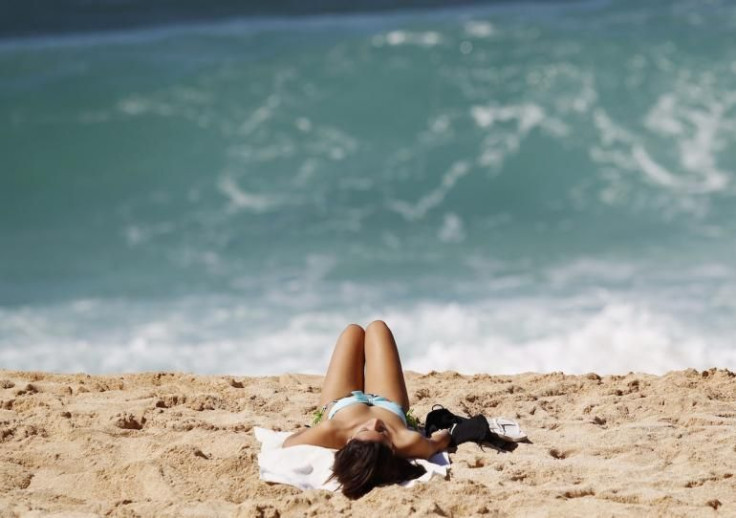 Attention Americans with wanderlust: Anyone looking to book their dream vacation will be hard-pressed to find a cheaper time to do so than the coming week as Black Friday and her younger sister Cyber Monday send prices on a nosedive.
No longer limited to the world of big-box retailers, an ever-increasing number of travel brands have latched on to the idea of offering steep discounts at the year's end to lure Americans away from home over the slower winter months. The cornucopia of virtual coupons on offer this week is a bountiful one that's stuffed with savings on hotels and resorts, cruise ships, airlines, railroads and multiday tours of the world.
The deals are many -- far too many for us to list on one page. But we've scoured the Internet for the best-of-the-best to show would-be travelers how to save some serious dough while getting out into the world. From Canada to Cancun, here's a look at what's coming to a computer screen near year you after you emerge from your post-Turkey coma.
Hotels
Planning a ski vacation this winter? Vail Resorts will offer Black Friday and Cyber Monday deals up to 50 percent off from 12:01 a.m. MDT on Nov. 27 through the end of day on Dec. 3. Participating properties include Vail, Beaver Creek, Breckenridge, Heavenly, Canyons Resort and Grand Teton Lodging Company, among others.
If you need a last-minute vacation before the year's end, luxury brand Omni Hotels and Resorts will give travelers 40 percent off nightly rates at its nearly 60 properties across North America beginning at 12:01 a.m. on Black Friday. The "Click Quick" deal runs through Cyber Monday and is available online or by calling 1-800-The-Omni.
Red Roof Inn is planning a 24-hour Cyber Monday sale on more than 350 properties nationwide with savings of up to 30 percent on travel through Feb. 28, 2014. Discounts vary by property and some blackout dates apply. Book at RedRoof.com using the code 616892.
Howard Johnson has been on a one-man-mission to coin the term Orange Wednesday for several years now. Thus, it will once again offer travelers 50 percent off the rate of the day when they book an upcoming stay of up to three consecutive nights. The deal is good for more than 50 participating hotels in the U.S. and Canada and begins online at 12:01 a.m. the Wednesday after Cyber Monday.
All-inclusive deals are few and far between, but the Tanque Verde Ranch in Arizona will offer guests who book four or more nights half-off their stay for new reservations made from Black Friday through Cyber Monday. The all-inclusive fares include three daily meals, activities like horseback riding and mountain biking, and supervised children's programs. The deal is good through March 10, 2014, and can be booked online.
Need a good reason to visit Philadelphia? How about this: The Radisson Blu Warwick Hotel will offer business-class rooms for just $19.26 per night starting at the stroke of midnight on Cyber Monday in honor of the year the hotel first opened. The deal is good for stays through the end of February (with a few blackout dates) and a two-night maximum applies.
It's newly renovated, boasts a four-star rating, is located in the heart of Midtown Manhattan and will have rooms on sale this Black Friday for just $199 per night. The Benjamin hotel promises savings of up to 40 percent off for travel between Dec. 15, 2013, and March 31, 2014. Book online using the promo code CYBERN (non-refundable rates) or CYBER1 (refundable rates).
Craving a romantic Caribbean getaway for two? Saint Lucia's Rendezvous Resort is offering 50 percent off room bookings on Cyber Monday. There is a minimum stay of four nights and the deal is good from Dec. 10, 2013, to May 24, 2014. Call 1-800-544-2883 or book online using the code CYBER.
Tucked away in a secluded location on the beautiful Grace Bay Beach, the Gansevoort Turks and Caicos is offering a "Get Monday and Tuesday On Us" package, where guests who book a four-day holiday anytime through Oct. 2014 can upgrade to a six-day holiday for free. Book online using the promo code CYBER on Monday, Dec. 2, or call reservations directly at 888.844.5986.
Need a pre-Christmas trip to paradise? It'd be hard to beat Bolongo Bay Beach Resort's Black Friday-Cyber Monday deal, where rates through Dec. 22, 2013 will be 50 percent off (or about $150 per couple) on oceanfront rooms. The resort on the no-passport-necessary U.S. Virgin Island of St. Thomas will also toss in discover scuba diving lessons, non-motorized water sports and nightly entertainment for free. Book online using the promo code Black or call 1-800-524-4746.
Puerto Rico's Copamarina Beach Resort & Spa will offer 40 percent off room bookings on Cyber Monday for stays from Sunday to Thursday between Jan. 5 and April 30 next year. For rates that will start at just $141 per night, call 1-800-468-4553 and provide the offer code: Cyber.
The iconic family-friendly Atlantis Resort on Paradise Island, Bahamas, will offer rates as low as $99 per night during its Black Friday-Cyber Monday deal. All Atlantis stays include complimentary access to the on-site water park and aquariums and can be booked on Atlantis.com or by calling 1-800-Atlantis.
The all-new 103-suite resort Grand Residences Riviera Cancun will offer a special grand opening rate available from Black Friday through Cyber Monday. Junior Suites start at $289 per night and include resort-plus credits starting at $100 per day. Call 1-888-387-4702 to book.
Cruises
The Internet was awash with cruise deals last Thanksgiving, and while there hasn't been so much as a peep in 2013, you can expect companies like Princess Cruises and Norwegian Cruise Lines to post deals in the coming days. Websites like Cruise.com and smaller operators like Paul Gauguin Cruises and Quark Expeditions are also known to offer last-minute Black Friday or Cyber Monday deals. Check their Facebook and Twitter pages for the latest updates.
Airlines / Transportation
Most U.S. airlines tend to announce their Black Friday/Cyber Monday deals with little advanced notice, but it's a good idea to follow carriers like JetBlue, Southwest, and Virgin America on Twitter or Facebook, as they all have a history of offering steep discounts after Thanksgiving.
Hong Kong-based Cathay Pacific promises "bigger and better than ever" Black Friday deals this year. As it has done in the past, however, the carrier will not announce the details until midnight on Nov. 29. Expect steep discounts on transpacific flights.
Is traveling Europe by train high on your bucket list? Rail Europe may be able to help make that dream a reality with its first-ever Cyber Monday deal. The only problem is that Rail Europe hasn't released any details yet. Sign up here to receive the latest updates, which are sure to be beamed into your inbox in the coming days.
General Travel
Friendly Planet Travel just announced its biggest Cyber Monday sale ever (think $500 off) with discounts on all of its international travel tours covering some 36 countries around the world. This 24-hour sale begins at 12:01 a.m. on Dec. 2, but you'll need to check Friendly Planet Travel's website for the full details beginning Tuesday, Nov. 26.
REI Adventures, the travel business run by the popular retailer of the same name, will offer a Cyber Monday deal on its classic Cinque Terre Hiking trip to Italy. Guests who book online on Dec. 2, 2013, will receive $700 off any 2014 departure, a 20 percent discount.
American Express Travel will dip its toes into Cyber Monday this year with deals for hotels throughout the U.S. and Canada from Jan. 13 to Jan. 31, 2014. The 72-hour deal begins on Dec. 2 and can be booked online.
© Copyright IBTimes 2023. All rights reserved.