Black History Month 2016: Slave-Founded Church To Ring Its Bell On 240th Anniversary, With Help Of Civil Rights Activists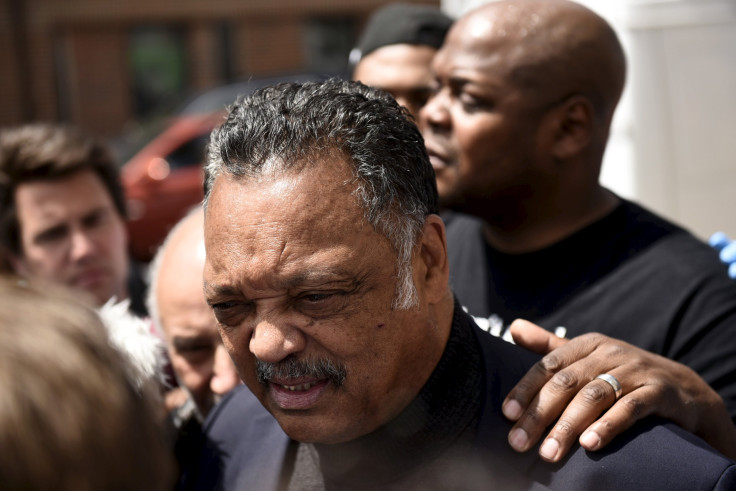 Civil rights activists Danny Glover and the Rev. Jesse Jackson are expected at a gathering Monday to mark the 240th anniversary of a church founded by American slaves. But it won't be an ordinary ceremony, as the church's long-silent bell will ring for the first time in decades and will continue to do so throughout Black History Month, the Associated Press reported.
First Baptist Church in Williamsburg, Virginia, will host a ceremony titled "Let Freedom Ring: A Call to Heal a Nation." The bell, which had sat out of view of churchgoers and passers-by, was recently restored by noted conservators from the Colonial Williamsburg historic site.
"The bell has not rung since the days of segregation," the Rev. Reginald Davis, pastor of First Baptist since 2004, told USA Today. The idea of sounding the bell on the first day of Black History Month, and amid national strife over racial inequality and police brutality against people of color, is fitting, Davis said.
"It plays very well into what's going on today," he said. "We are trying to bring all Americans together and to show that the division, the strife, can be healed. We just have to make a commitment."
The ceremony also falls on National Freedom Day, which marks President Abraham Lincoln's 1865 signing of a pact with Congress to pass the 13th Amendment, abolishing slavery.
Before being officially organized in 1776, the slave founders of First Baptist Church sang their hymns and said their prayers outdoors, according to USA Today. In the year the nation's Founding Fathers signed the Declaration of Independence, a white landowner offered the slaves use of a carriage house for worship.
The church moved locations and changed names over the course of two centuries. But as the civil rights movement of the 1950s and 1960s emerged, the church became a speaking forum for civil rights icons such as the Rev. Martin Luther King Jr., Rosa Parks and Jackson.
© Copyright IBTimes 2023. All rights reserved.