A Black House Speaker? Former Congressman J.C. Watts Is Interested In John Boehner's Job, Friend Of Washington Lobbyist Says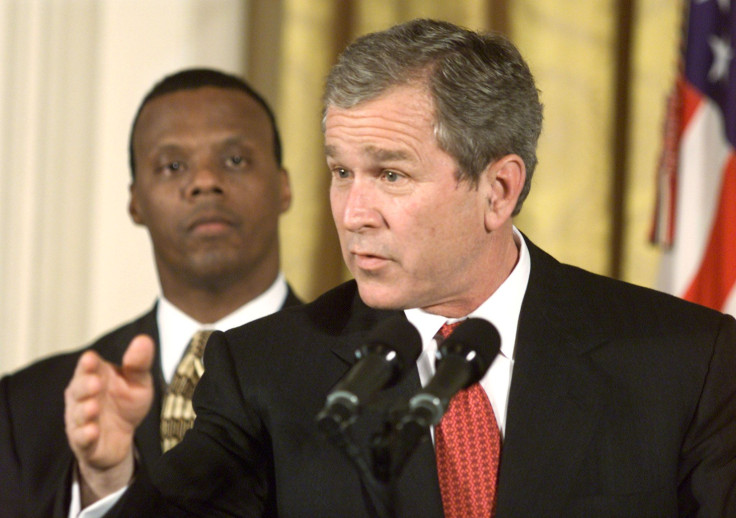 The U.S. Congress hasn't elected an African-American as speaker of the House of Representatives since 1874, when South Carolina lawmaker Joseph Rainey became the first black speaker. More than 140 years later, the next person to be third in the line of succession to the Oval Office could be Washington lobbyist J.C. Watts, an African-American.
A former college football star and former Republican representative from Oklahoma, Watts told current House members who approached him about running for speaker that he was interested, Politico's Mike Allen reported Monday. The members who approached Watts were not named in Allen's report. As of Monday, the 57-year-old Watts had not publicly expressed his interest in departing Speaker John Boehner's job.
"For now, he expressed interest to those members but is going to wait to see what [U.S. Rep. Paul Ryan of Wisconsin] decides," an unidentified friend of Watts wrote in an email to Allen. Boehner reportedly asked Ryan personally to step up and run for the speakership after announcing his resignation Sept. 25.
Watts served in the House from 1995 to 2003, during which he became the chairman of the Republican Conference, a primary forum for communicating the GOP's message to members. He is currently chairman of Watts Partners, the largest African-American-owned lobbying company in Washington.
As a congressman, Watts was not a member of the Congressional Black Caucus, a group of largely Democratic House and Senate members who typically work together on issues affecting African-Americans. The caucus of 43 members couldn't elect the next speaker, but they do have enough votes to derail a candidate in a contested race for the position, according to a NBC News report.
"The power of the Congressional Black Caucus is truly unspeakable," U.S. Rep. Charlie Rangel, a Democrat from New York and CBC member, told NBCBLK last week. "Whatever the tea party is doing with votes, the Congressional Black Caucus could make that look like a kindergarten class."
U.S. Rep. G.K. Butterfield, the caucus chairman who represents North Carolina, hasn't ruled out backing a Republican speaker candidate who supported the idea of passing criminal justice reform or fixing provisions of the Voting Rights Act that the U.S. Supreme Court struck down in 2013. "We'd have to deal with [the new speaker] whether [or not] they would have the capacity to deliver on the promise," Butterfield told NBCBLK.
To become speaker of the House, a candidate does not have to be a current member of the chamber, according to NBC News. The U.S. Constitution does not require it, although every speaker to serve as the House's presiding officer has been an elected member of Congress. In addition to Watts, some Republicans have suggested bringing in outsiders, such as former Speaker Newt Gingrich and Gen. Colin Powell, the secretary of state during the George W. Bush administration.
Rep. Joseph Rainey (SC) - Profile | InsideGov
© Copyright IBTimes 2023. All rights reserved.