'Black Lightning' Season 1, Episode 11 Spoilers: Jefferson Gets Arrested [VIDEO]
Jefferson has unexpected visitors at work in the next episode of "Black Lightning."
According to the synopsis for Season 1, episode 11 of the CW series, the ASA arranges to have Jefferson (Cress Williams) arrested as suspicions grow that he is Black Lightning.
In the trailer for the episode, the police pay Garfield High School a visit and take Jefferson into their custody. While at the police station, Jefferson tells Detective Henderson (Damon Gupton) that he's being set up. Henderson, in return, tells the school principal that he's got him "dead to rights."
Elsewhere in the promo clip, Anissa (Nafessa Williams) asks Gambi (James Remar) what the police are going to do with his dad. "They'll throw him in a black site and confirm that he's Black Lightning," the former ASA agent says.
When Anissa asked what the authorities will do next if they find out that her dad is indeed the crime-fighting vigilante, Gambi said that they are going to have him killed.
So in an attempt to save Jefferson's life, Gambi and Anissa work together to make everyone believe that her dad is not Black Lightning. In the trailer for the next installment, the pair projects a Black Lightning hologram to the streets while Jefferson remains in the custody of the police.
In last week's Season 1, episode 10, Martin Proctor (Gregg Henry) and two ASA operatives snatched Gambi from his shop and beat him badly. Martin believed that Gambi knows how to contact Black Lightning. But when Gambi denied it, Martin ordered his henchmen to fetch the tailor's surrogate son, Jefferson. When Jefferson arrived, one of the ASA agents held him at gunpoint in exchange for confirmation of Black Lightning's identity. But to end the nonsense once and for all, Jefferson triggered a blackout, allowing Gambi to gun down his kidnappers.
In the final scene of the episode, Garfield High School vice principal Kara (Skye P. Marshall) was revealed to be working with the ASA as a spotter. And while she didn't believe right away that Jefferson is Black Lightning, Kara told Martin that she will be able to take him down.
"Black Lightning" Season 1, episode 11, titled "Black Jesus: The Book of Crucifixion," airs on Tuesday, April 3 at 9 p.m. EDT on The CW.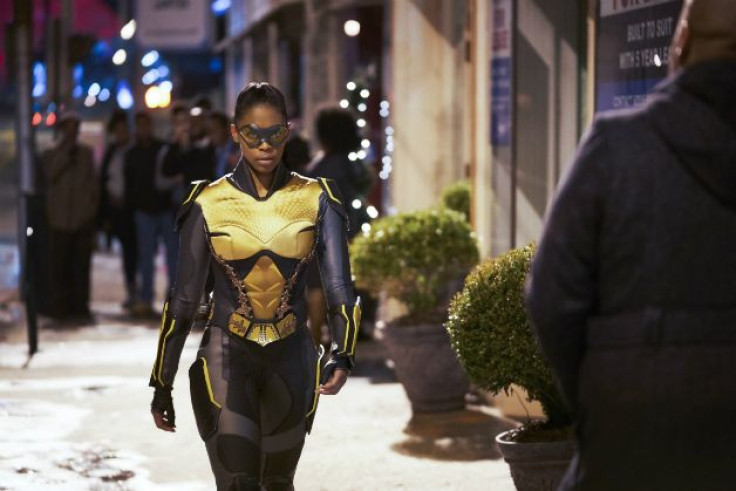 © Copyright IBTimes 2023. All rights reserved.