'Black Lightning' Spoilers: New Characters For Season 2 Revealed
Fans are going to meet a bunch of new faces in Season 2 of "Black Lightning."
According to TVLine, the CW series is currently casting a number of new roles for its sophomore run, including a potentially sociopathic scientist named Dr. Jace, a new love interest for Anissa (Nafessa Williams), and a new principal for Garfield High.
In the comics, Dr. Jace, aka Helga Jace, was the royal scientist in Markovia, a small country in Europe. After the death of King Markov, the revolution in the nation turned to a violent combat and Dr. Jace was forced to use her knowledge on experimental science to give Brion Markov, the youngest son of the King, geokinesis. Jace had hoped that Brion's powers would save them from the armed enemies, but her laboratory was soon discovered and she was taken prisoner.
Details about Anissa's new love interest are being kept under wraps. But does the casting mean fans have seen the last of Grace Choi (Chantal Thuy), aka the girl in the library?
"Anissa was really, really focused on finding herself, and developing her powers, and really trying to understand how they work, so I think that was more of the focus [in Season 1], so the love life had to take a backseat," Williams told TVLine. "But I think Season 2 will be able to explore and develop more of a relationship in the romantic side of things, that's what I'm hoping for."
While info about the new principal of Garfield High has also yet to be released, the casting revealed that there will be a major change in Jefferson's (Cress William) career next season.
More details about Season 2 are expected to be revealed during the show's panel at the San Diego Comic-Con 2018 next month. According to TVLine, the show's panel will be attended by executive producer Salim Akil and cast members Cress Williams, Nafessa Williams, China Anne McClain, Christine Adams, Marvin "Krondon" Jones III, Damon Gupton, and James Remar.
Are you excited to meet the new characters in Season 2 of "Black Lightning"? Let us know in the comments section below!
"Black Lightning" Season 2 premieres on Tuesday, Oct. 9 at 9 p.m. EDT on The CW.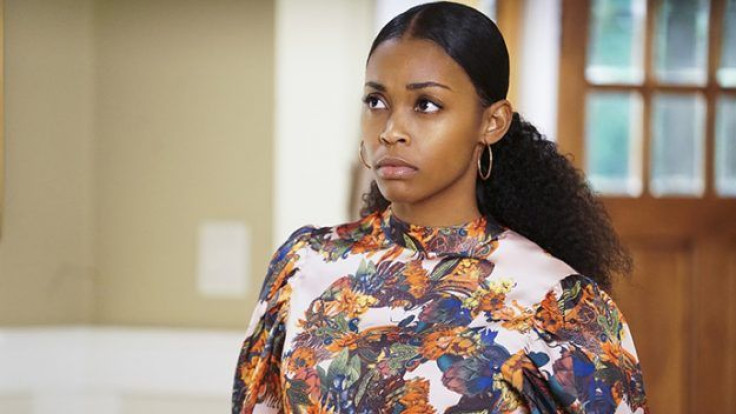 © Copyright IBTimes 2022. All rights reserved.
FOLLOW MORE IBT NEWS ON THE BELOW CHANNELS