Black Man Entering His Car Accused By White Woman Of Breaking In
A white woman was filmed Tuesday calling the police on a black Wisconsin man who was trying to get into his car, and accused him of trying to steal the vehicle.
The man, Corvontae Davis, was in the city of Milwaukee to have lunch. He was trying to find change for a parking meter when the incident happened.
He posted a video of the incident on Facebook. According to him, the woman, whom he called "Repo Rachel," was "shouting, screaming, 'Dude, why are you breaking into that car? Whose car is that? Does it belong to you?'"
"I was getting ready to put money in a meter or whatever, and she has nothing else better to do and asked me if I was breaking into my car," David can be heard saying in the video. "Says she's going to call the cops. I'm actually going to wait for them to prove this is my vehicle because she has nothing else better to do."
Davis owned a 2016 Ford Mustang which could be opened using a fob — a keyless entry device.
After parking his car, he got out to make his way to the parking meter. On realising he did not have any change, he headed back to the car.
Davis was trying to get change from the vehicle when he noticed the woman observing him. Then he realized the vehicle was not unlocking from the passenger side, due to which he went over to the driver's side and opened it with his fob, which was when the woman started shouting.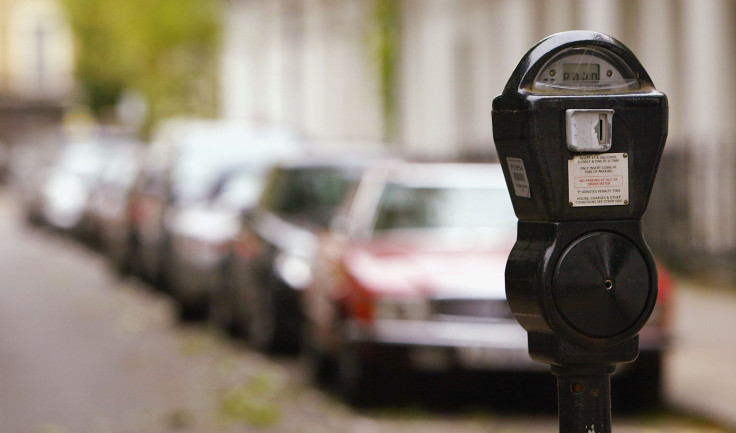 "Before I could even realize what just happened, she was involving other people to the attention of what was going on, and I was just baffled," he said, adding she started taking pictures of him, his vehicle and also called 911.
Davis then proceeded to wait till the police arrived as he thought it might look more suspicious if he abruptly left.
Soon after, the police arrived and he was let off after they found Davis worked at a local prison as a correction officer. His driver's license was verified as well. The police officers apologized to Davis and wished him a good day before they left.
Milwaukee police established they responded to a call reporting a suspicious person near East of St. Paul Avenue and North of Milwaukee Street.
"Caller stated that an individual was rummaging through a vehicle. Upon arrival, officers were able to determine the vehicle was in fact the individual's," Milwaukee Police Department said.
"It's very unfortunate that this happened," Davis, who graduated with high honors from the University of Wisconsin, said. "I wish this calling the cops on innocent bystanders would just stop! It could [have] escalated if I didn't handle myself professionally with the cops."
Davis believes the incident was racially motivated. He said the woman, who disappeared right before the police arrived, should be held accountable and "apologize for her actions and for wasting the police department's time."
© Copyright IBTimes 2023. All rights reserved.
FOLLOW MORE IBT NEWS ON THE BELOW CHANNELS