Black Panthers Movement Turns 50: Facts And Epic Photos To Celebrate Decades Of Revolution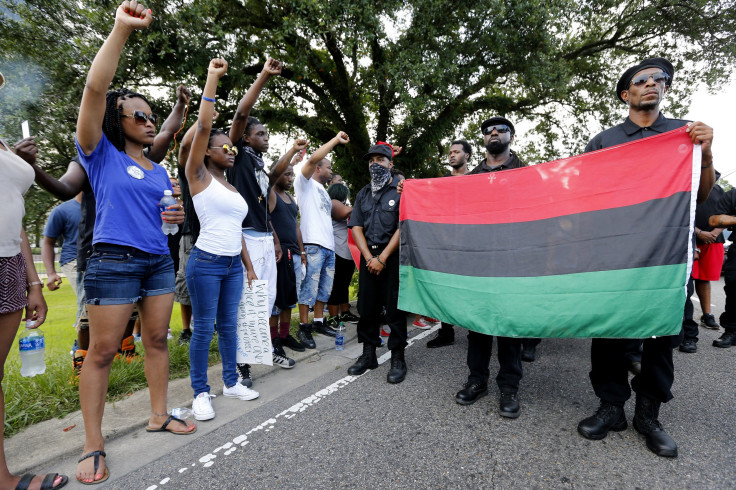 Fifty years ago, the revolutionary black nationalist and socialist group known as the Black Panther Party was founded in 1966. Originally named the Black Panther Party for Self-Defense, the organization rose to prominence in the '60s and came to symbolize the turbulent political and social landscape of the decade.
The party is an integral part of American History and rose from the civil rights movement. It was, in part, established as a way for African Americans to monitor and combat the police violence that plagued the black community following the passing of civil rights legislation in 1964.
Although the Black Panther party has since dismantled, the party's ethos and fight for justice defined a major movement and brought the oppression of the black community to the mainstream. In honor of the party's 50th anniversary, here are 12 things to know about the Black Panthers.
The party was first founded in Oakland, California, by African-American political activists Bobby Seal and Huey Newton.

Although legislation was passed for civil rights in the 1960s, economic and social inequality gave way to uprisings in urban environments, which gave way to police violence and brutality against the black community. The Black Panther Party was established in response to the violence and oppression of the black community.

Newton and Seale started the group and chose the name because of the Black Panther. The Black Panther was known to not strike first, but rather, "if the aggressor strikes first, then he'll attack," USA Today reported.

Similar to the Nation of Islam and the Universal Negro Improvement Association, the party developed a Ten Point Program, which was created to help black communities economically and socially. It demanded full employment, improved housing and an educational system that included African American history, among other demands.

The panthers famously went to the California Legislature in 1967 while armed, flexing their right to bear arms. They marched to protest the Mulford Act, which prohibited loaded firearms in public.

The party eventually grew from a local organization to a major organization that included chapters in 48 states. Support groups in countries like France, Germany, Sweden and Japan were also created.

Women made up more than 50 percent of the Black Panther organization. Well-known female participants included Angela Davis, Kathleen Cleaver, Elaine Brown and Fredrika Newton, Huey Newton's wife.

The party launched around 35 "Survival Programs" and offered community assistance in the form of food and health programs and transportation services, among other community services.

Surmounting violence, internal divisions and intervention on behalf of the FBI all contributed to the party's dismantling.

Huey Newton became a prevailing symbol of the party following his historic arrest in 1967.

Seale ran for mayor of Oakland in 1973, although he was not elected.

By the late 1970s, the party became defunct.
© Copyright IBTimes 2023. All rights reserved.