New Black Panther Party Members Will Guns To The Republican Convention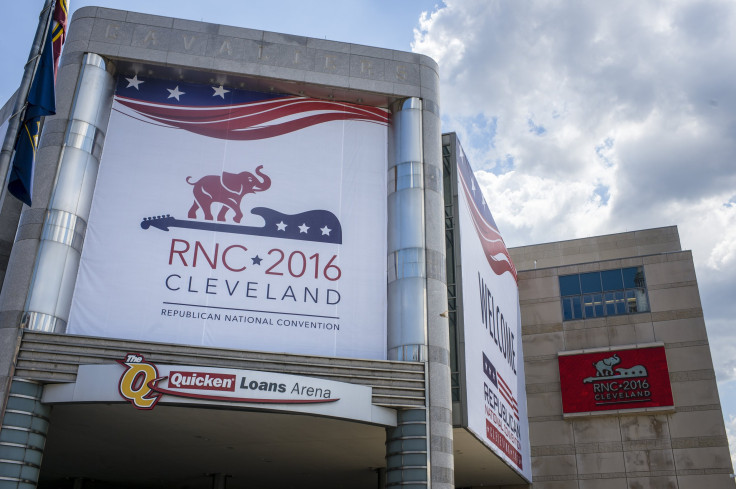 Following the attack last week in which five police officers were slain by a sniper who set out explicitly to attack white officers, members of the New Black Panther Party have said they have no plans of giving up their second amendment rights when they protest the Republican National Convention next week.
Hashim Nzinga, chairman of the party, said in an interview with Reuters published Wednesday that there will be groups at the convention that have pledged to do them harm. Noting that Ohio, where the event is taking place, has relatively loose gun laws, Nzinga said that they would make sure to defend themselves.
"If it is an open state to carry, we will exercise our Second Amendment rights because there are other groups threatening to be there that are threatening to do harm to us," Nzinga said.
The New Black Panther Party is identified as an extremist group by the Southern Poverty Law Center and is mostly active on the East Coast from Boston to Jacksonville, Florida. The group is known for its armed protests against police brutality. The law center, which is a hate group watch group, calls the party a "virulently racist and anti-Semitic organization whose leaders have encouraged violence against whites, Jews and law enforcement officers."
While Ohio is an open-carry state, firearms will not be allowed into the convention itself. The gun ban will reportedly extend to spaces nearby the convention but otherwise the Secret Service will have no sway over whether protesters and demonstrators bring their guns.
The shooting last week in Dallas was carried out by an Army veteran, Micah Johnson, who said that he wanted to kill white people. A Black Panther Party leader later confirmed that the shooter had participated in local chapters of the party up until a few years ago.
© Copyright IBTimes 2022. All rights reserved.
FOLLOW MORE IBT NEWS ON THE BELOW CHANNELS