Black Warrior Accident: At Least 2 Dead As Boats Collide In Moundville
Two people were killed and three others injured in a head-on boating collision on the Black Warrior River in Moundville, Albama, on Wednesday night.
Moundville Mayor Tony Lester said two people died after two boats collided head-on about 3 miles south of the Moundville boat ramp Wednesday. Johnathan Appling, a senior trooper with the Alabama Law Enforcement Agency, said the collision took place around 7:30 p.m. local time (8.30 p.m EDT).
Patrick Karl Tomas, a local reporter with ABC earlier tweeted, "Two deaths confirmed on Wiggins Lake from a possible boating collision, according to Moundville Mayor Tony Lester. We're working to get more details now."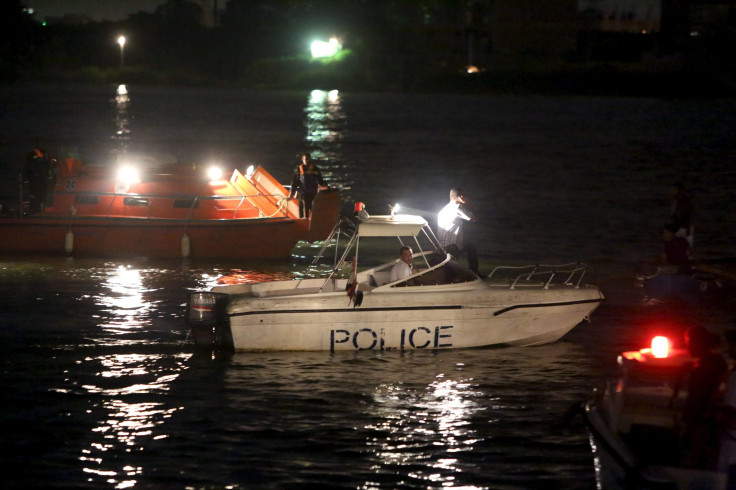 But later on, it was confirmed that the accident took place in an area of the Black Warrior River known as Bankhead Lake and one person each from both boats died. Appling also said that the others did not suffer life-threatening injuries, local daily WVTM 13 News reported.
The Hale County Emergency Management Agency said investigators are at the scene and more information will be available soon, CBS42 News reported. Hale County officials confirmed that several people were injured and no children were involved in the crash. Officials retrieved the bodies of the dead persons and a postmortem has been ordered.
In April, one person was killed and another was seriously injured in a boat collision during a fishing tournament in Baldwin County, Alabama, near the confluence of Miflin Lake and the Tensaw River, Local daily Fox10 reported. Other occupants of both the boats managed to eject into the water.
Several nearby boaters rushed to assist the victims and managed to pull out Jackie Dewayne Cox, the driver, from the water but sadly Cox died at the spot.
Jessie Peacock, director of Baldwin County EMA, who was also fishing nearby helped the victims and coordinated with a Medstar EMS to get them to the scene at the earliest.
This is a developing story.
© Copyright IBTimes 2023. All rights reserved.