'The Blacklist' Season 2 Spoilers: Episode 4 Synopsis Released; What Will Happen In 'Dr. Linus Creel'? [VIDEO]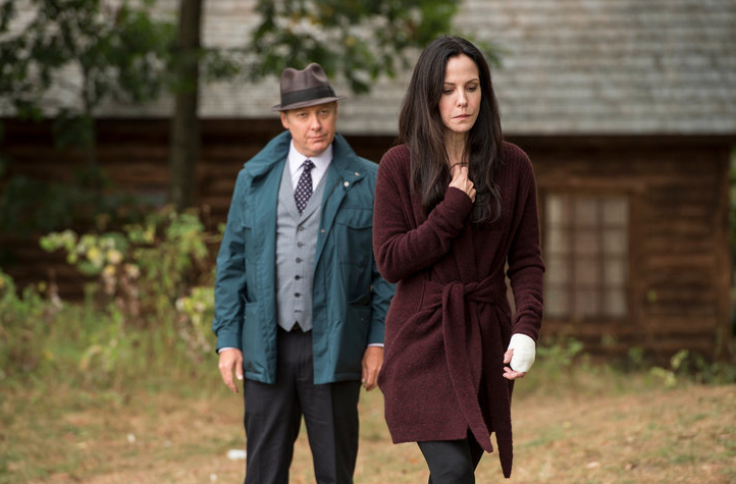 The battle with Berlin (Peter Stormare) continues on "The Blacklist." Red (James Spader) was busy in episode 3 of the hit NBC show, weeding out disloyal members of his team and securing an Indonesian government security contract that will help him get to Berlin. That does not mean, though, that he did not have time for another case, helping Liz (Megan Boone) bring down corrupt surgeon Dr. James Covington. The synopsis for episode 4 reveals that another day brings another doctor on "The Blacklist."
In episode 4, Red will set his sites on Dr. Linus Creel. According to the synopsis, Liz finds that a number of formerly nonviolent criminals have been killing people, and Red believes the phenomenon is a dangerous psychological experiment. Red thinks Creel is behind the whole thing.
The synopsis also reveals that, after being rescued in episode 2, Naomi Highland (Mary-Louise Parker) will play a major role in the new episode. Red will be approaching Naomi and her husband with a complicated proposition, and if the new promo is any indication, it will involve the hunt for Berlin. The promo for the episode shows Naomi meeting with Red, angry to be brought back into his messes. It also reveals that Naomi knew about Liz and that part of her deal with Liz was to keep quiet about the FBI agent. But what did she know? Liz certainly seems to be ready to get some answers.
Watch the promo for episode 4 of "The Blacklist" Season 2 below:
How can Naomi help Red get Berlin now? And what does she know about the past? Could she have information about the identity of Liz's father? Fans will have to tune in next week for episode 4 to find out. "The Blacklist" airs Mondays at 10 p.m. EDT on NBC.
What do you think Naomi knows about the past? Tweet your thoughts to @Ja9GarofaloTV.
© Copyright IBTimes 2023. All rights reserved.