'The Blacklist' Season 2 Spoilers: Red Searches For Tom; Who Will Keep Liz Out Of Prison In Episode 15? [VIDEO]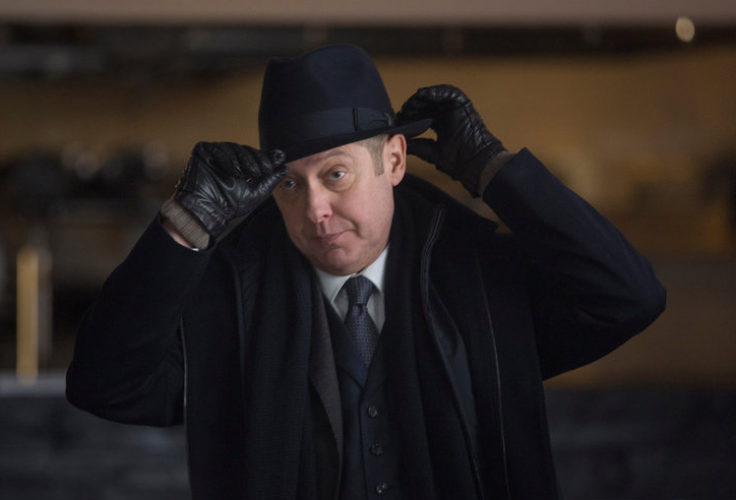 Liz (Megan Boone) has been avoiding it for the past few weeks, but in episode 15 of "The Blacklist" Season 2, the FBI agent finally will have to face the investigation of the harbormaster's murder from the midseason finale. Red (James Spader) may have convinced the Samoan to keep quiet about what he saw – Tom (Ryan Eggold) killing the harbormaster as Liz watched – but that will not stop the police from pursuing the agent, and it looks like she will be on trial in Thursday's new episode. Will anyone come to Liz's rescue to keep her out of prison?
The synopsis for episode 15, "The Major," reveals that Red will be doing everything he can to clear Liz's name – specifically, finding Tom. The double-crossing spy husband was the one actually responsible for the murder and he may be the only person who can help Liz stay free. Unfortunately, the last time fans saw Tom he was working undercover in Germany, so it might not be so easy for Red to track him down. The stakes will be high, though, as the promo for the episode shows Cooper (Harry Lennix) saying that an investigation of Liz could mean the end of the task force!
Watch the promo for episode 15 below:
According to Entertainment Weekly, someone other than Tom will show up to bail out Liz when she ends up on trial for the murder. Who will be the mystery savior? Red, who is always out to protect Liz, would be the obvious answer after already bribing the Samoan to withhold his testimony. However, Cooper also displayed a surprising willingness to protect his agents when interrogating a suspect in episode 14 -- going as far as to threaten violence.
Who will rescue Liz? Fans will have to wait to find out. Episode 15 of "The Blacklist" airs Thursday at 9 p.m. EDT on NBC.
Who will be Liz's surprise rescuer? Tweet your thoughts to @Ja9GarofaloTV.
© Copyright IBTimes 2023. All rights reserved.