'The Blacklist' Season 2 Spoilers: Episode 14 Synopsis Released; What Will Happen In 'T. Earl King VI'? [VIDEO]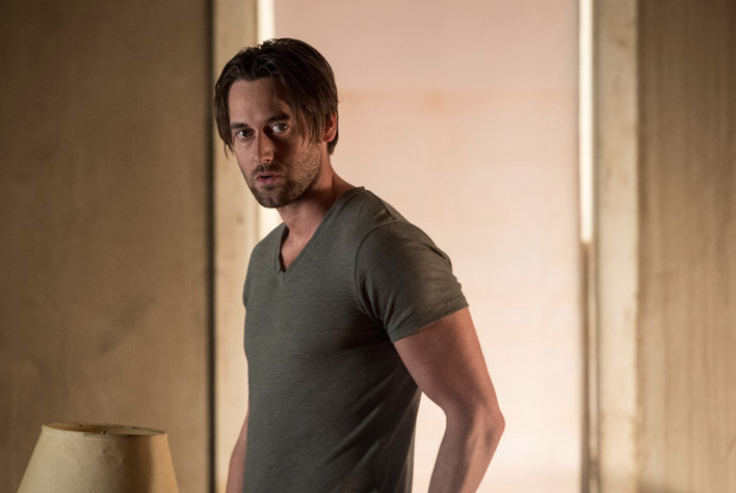 Whether it was locating the hideout of the cult that had Liz (Megan Boone) kidnapped or pulling some strings to keep her out of prison, Red (James Spader) always seems to have Liz's back in "The Blacklist." However, in the next episode of Season 2, "T. Earl King VI," it might be Red who is need of some help.
According to the synopsis for episode 14, the next target on Red's blacklist is T. Earl King VI, the head of a wealthy family who amassed their fortune through less-than-legal means. However, Red might run into some trouble. The promo for the new episode reveals that Red will be kidnapped – it seems there can not be a "Blacklist" episode without at least one kidnapping – by King. Furthermore, it looks like the wealthy criminal plans to auction Red off to the highest bidder – the promo shows him asking for as high as $15 million!
Watch the promo for episode 14 below:
Plus, the synopsis reveals that in episode 14 fans will finally get to see Tom (Ryan Eggold) return for a new mission – after some promos misleadingly teased an appearance in episode 13. Liz narrowly escaped going to prison for the murder of the harbor master Tom killed in the midseason finale. What could bring her double-crossing husband out of hiding now? Could Tom actually have business with Red after their secret meeting in the midseason finale – the last viewers saw of Tom?
Will Liz be able to rescue Red from King? And what is Tom's mission? Fans will have to wait to find out. "The Blacklist" airs Thursdays at 9 p.m. EST on NBC.
What is bringing Tom out of hiding? Tweet your thoughts to @Ja9GarofaloTV.
© Copyright IBTimes 2023. All rights reserved.