'The Blacklist' Season 3 Spoilers: 6 Questions After The Winter Finale; What Will Happen When The Show Returns?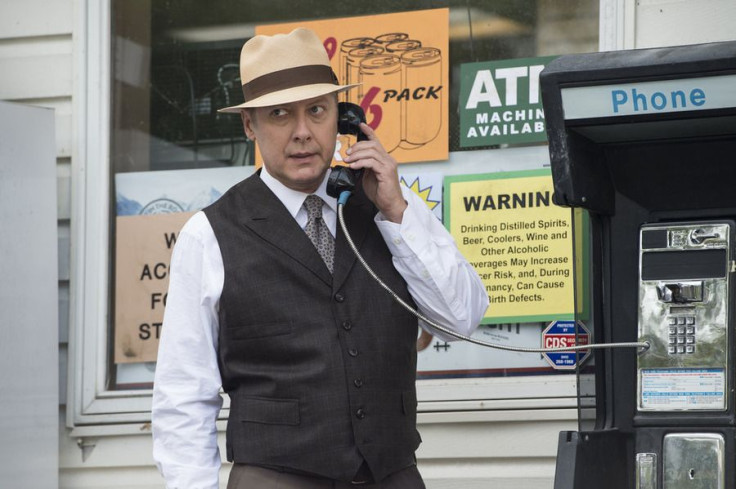 Red (James Spader) must feel like the bad guy at the end of a "Scooby-Doo" episode. He would have gotten away with it -- it being his plan to take down the Cabal and clear Liz's (Megan Boone) name in "The Blacklist" Season 3 winter finale -- if it hadn't been for those pesky highway bandits. As it stands, the Kings of the Highway derailed whatever plans he may have had and instead of Liz getting exonerated, she ended up getting arrested by Ressler (Diego Klattenhoff). So, what happens now?
Here are six questions fans have for the midseason premiere on Jan. 7:
1. What Will Ressler Do Now?
Ressler finally got his man, well, woman. However, as Liz makes clear in the promo for the episode, it is going to be very difficult keeping her alive in FBI custody with the Cabal lurking. So, what will he do? The promo seems to imply he will lock her up in the cell in the FBI headquarters that has been the site of so many of the show's most tense hours. Some of those have gone well -- who could forget Red's beautiful speech to a on-the-brink-of-death-Ressler? -- others, not so much -- RIP Fitch (Alan Alda). Will Ressler be able to keep Liz alive to get the fair trial he is sure he can guarantee?
2. What's In The Box?
Red's plan to clear Liz's name involved the contents of a "special package" that for most of the episode was in the possession of Dembe (Hisham Tawfiq). That package turned out to be a black case with mystery valuables inside. Is it a special weapon or a something valuable to use as leverage? Whatever it is, even the Kings of the Highway were able to recognize the worth of the case's contents. Unfortunately, it is currently in the hands of the FBI, who crashed Red and Liz's prisoner swap with the KOTH. What good will it do now?
3. What's Tom's Next Move?
Tom (Ryan Eggold) and Cooper (Henry Lennix) barely escaped Mr. Solomon (Edi Gathegi) and his goons with Karakurt (Andrew Divollo) in tow. However, whatever plan Red had with the Russian assassin appears to be currently on hold. Liz is in jail and Ressler has made it clear he has no plans to cooperate with them. What will they do now? One thing is for sure -- Tom is not going to do nothing!
4. Will Samar Come Back?
Ressler fired Samar (Mozhan Marno) after finding out she had been helping Red and Liz behind his back -- a pretty cold move considering the pair had just gotten hot and heavy together the night before. However, the winter finale ended with Samar taking the elevator into FBI exile. Will Ressler come to her senses and take her back? Will Red tap her as a free agent? Will she return to Mossad?
5. What About Dembe?
Dembe was taken in by the FBI along with Red's "special package." If Mr. Solomon could not get Dembe to talk, then it is doubtful the FBI will get anything out of him either. However, if the Cabal got their hands on him, it could get ugly. The CIA director (David Strathairn) has already displayed his penchant for torture. Will Red be able to bust Dembe out?
6. Can Red Beat The Cabal?
It seems like whatever Red does to stop the Cabal, something ruins his plan. Now Red faces the shadow organization without Liz, Dembe, or his "special package." Is he up to the task alone? What is his next move? Will he reach out to Tom or Samar? Fans will have to wait to find out.
"The Blacklist" Season 3 returns to NBC on Jan. 7. Watch the promo for the midseason premiere below:
© Copyright IBTimes 2023. All rights reserved.