'The Blacklist' Season 3 Spoilers: What Happened In Episode 15? 'Drexel' Recap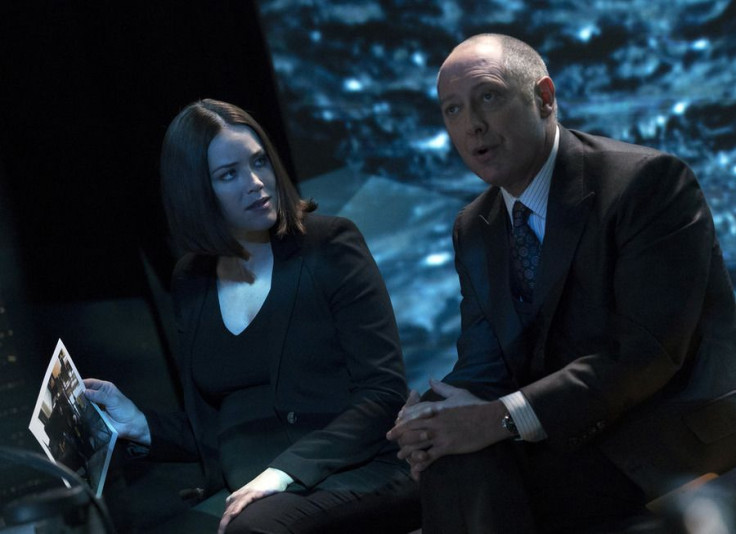 Red (James Spader) and Liz (Megan Boone) had the task force look into hunting down a serial killer who likes to make each one of his killings a work of art on NBC's "The Blacklist." While the team searches for the murderer, Tom continues to battle for his life at the hospital as Liz finally makes a decision on what to do with her baby in episode 15, "Drexel."
The episode begins with Liz talking to Red because she hasn't heard from Tom and she thinks he might be behind it. Red denies being involved but assures her that Tom is bound to turn up eventually. He then briefs her on their next mission, which is to get to a murderer known as Drexel (Daniel London).
After each kill, Drexel sets up the scene of the murder as if it were an art exhibit and then posts photos on the internet. The task force starts to look into the most recent murder by Drexel, and Ressler (Diego Klattenhoff) goes to the scene of the crime. Drexel killed a man named Randy (Quincy Dunn-Baker), the founder of a startup tech comp, and is continuing to watch the murder scene through a web cam.
Rissler and Samar (Mozhan Marnò) go to question Randy's partner, John Addison (Chris Chalk). Aram (Amir Arison) calls them and lets them know that Drexel is using some kind of a R.A.T. (remote access Trojan) to hack into webcam software, which is how Drexel was able take a picture and post it on the internet. Aram says the software is so advanced that it's something only the NSA uses.
Nick (Piter Marek) calls Liz and tells her that Tom is in surgery after getting shot. He says he's not sure if Tom will make it and that police are there to question Tom about a robbery. Meanwhile, Red and Dembe (Hisham Tawfiq) are trying to track down the reporter who will be interviewing Drexel.
Rissler and Samar turn to the NSA for information about the R.A.T and they learn an employee has gone rogue. He posted the information about the program on the internet because he didn't believe the NSA should have that kind of power.
After visiting Tom at the hospital, Liz confronts Red and believes he's behind Tom getting hurt. Red informs Liz about the million dollar jewelry heist Tom participated in, which also involved his ex-girlfriend Gina Zanetakos (Margarita Levieva).
Aram is able to trace the location of Drexel, so Rissler and Samar head there to try and take him into custody. When they get there, they find an empty space with just a laptop and an easel. On the easel is a gravestone with Red's name on it.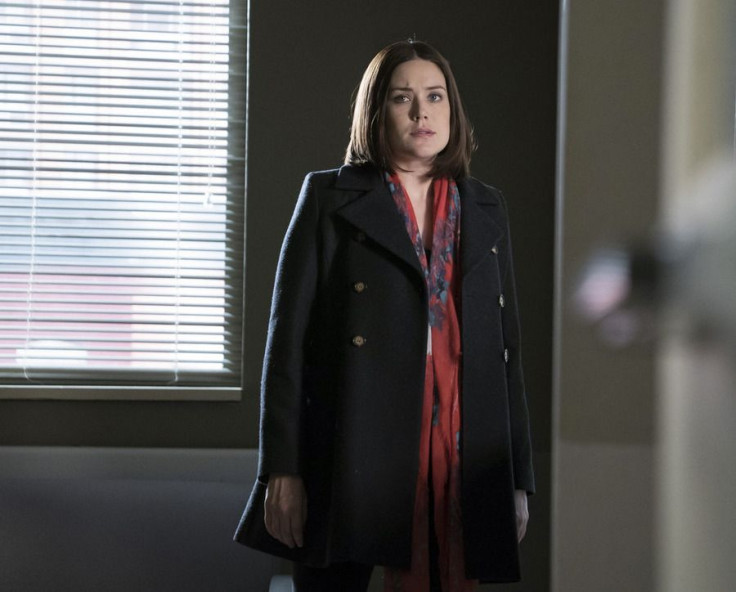 Drexel also has photos of Randy's partner and they decide to go "rattle his cage" as Aram hacks into the laptop left behind by Drexel. While Rissler and Samar question Addison again, Aram discovers that Drexel was keeping an eye on multiple people with the webcams and was recording the feeds.
Red and Dembe finally find Ramona, who refuses to give up Drexel. Red reveals that he knows her real name is Rachel Hobbs (Samantha Soule) and he threatens to expose her to the world if she doesn't lead him to Drexel. Ramona takes them to an art gallery where she gets a call from Drexel. He instructs her where to go and Red and Dembe try to keep up with her but they lose sight of her.
Tom wakes up with Liz by his side, but she gets kicked out of the room by detectives. The think they have an easy case and plan to bring in the jewelry store owner, Klerken (Ray Proscia), to identify Tom as the thief. When Klerken walks in he claims that Tom is one of workers and is not the man who robbed him.
Rachel finds Drexel in a storage room, but appears nervous and the killer notices. Drexel knows she led Red to him and he attacks her. Red and Dembe arrive just in time to rescue her. But Red has some business to handle with Drexel.
The task force raids the location where they saw men counting large amounts of money. It turns out that Addison was selling the R.A.T. software. People were paying them to access the feeds from cameras on any device anywhere.
Red wants Drexel because he did a job for one of Red's enemies and Red wants to know who the benefactor is. The whole purpose of Drexel's killing was to expose the privacy invasion that Addison and his company were participating in.
Meanwhile, Tom is convinced Red got to the clerk and Liz tells Tom that Red knew about the diamonds too. Nick walks in the room and reveals that it was him who got to the clerk. Nick works for Red and he says he knows how Liz feels.
Liz goes to Red and wants to know why he saved Tom when he doesn't like him. Red did it because he sees how she cares about Tom and she thanks him for what did. Red also apologizes and tells her that someday she will have the quiet life that she's looking for her and her baby to have.
Other Major Moments From Episode 15:
While visiting Tom in the hospital at the end of the episode, Liz tells him she's decided to keep their baby and not put it up for adoption.
Red finds Drexel's benefactor who has a painting waiting for him from Rostova. The painting is a large picture of Liz, next to a gravestone with "Reddington" printed on it, which could mean that Liz's real mother is hunting down Red.
© Copyright IBTimes 2023. All rights reserved.