'The Blacklist' Season 3 Spoilers: What Will Happen When The Show Returns From Hiatus In April? [VIDEO]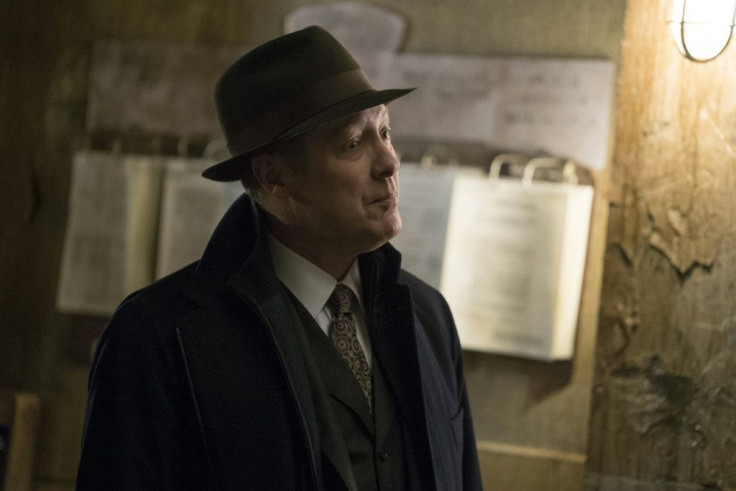 "The Blacklist" Season 3 has been loaded with twists, turns and shocking moments. In episode 16, Liz (Megan Boone) made a life changing decision, while learning information about Katerina Rostova, the mother she's never known. The NBC series will be on hiatus for over a month, but it looks like there will be a lot happening when it returns in April with episode 17, titled "Mr. Solomon."
HBO's "Game of Thrones" had an infamous "Red Wedding" and when "The Blacklist" returns the show will have a "Red" wedding of it's own. Liz decided to go forward and marry Tom (Ryan Eggold) as the two wait for their baby to arrive. Red (James Spader) is not a fan of Tom and the promo video reveals that he will do his best to prevent the wedding from happening.
In the promo video, Liz is shown putting on makeup and walking down the aisle in a white wedding dress. Red shows up to her dressing room asking her not to go forward with the wedding.
"Please don't do this, Tom is not the man you think he is, he's a criminal," Red says to Liz.
Liz believes that Tom is a changed man and doesn't appear to agree with Red. Tom has also gone above and beyond in the last couple of episodes to break away from his past life, nearly getting shot and killed by his ex-girlfriend Gina Zanetakos (Margarita Levieva) in the process. However, Red believes that people like Tom don't change.
It would not be surprising if Liz chooses not to listen to Red, especially after how they left things at the end of episode 16. Liz discovered that her mother is alive and might be searching for her. Red had told her that her mother had walked into the ocean and was never seen again. When the episode ended, Red was shown burning a secret envelope that was to be given to Liz if something ever happened to him. Now he's hiding something he never wants to her know.
Watch a promo video for episode 17 below:
"The Blacklist" Season 3 returns Thursday, April 7 on NBC at 9 p.m. EST.
© Copyright IBTimes 2023. All rights reserved.