Blake Lively, Ryan Reynolds Update: Actress Remains Silent About Betrayal By Husband's Childhood Friend
"Deadpool" actor Ryan Reynolds faced the ultimate betrayal after he discovered one of his childhood friends tried to sell baby pictures of his daughter, James, to the media, the star said in an interview with GQ magazine Monday. While he loves everything about fatherhood, he lost a friend of 25 years because of the disloyalty. His wife, "The Age of Adeline" actress Blake Lively, has not responded to the controversy.
Reynolds, 38, gushed over his daughter in the interview, but he said not all his relationships improved once James, 10 months old, was born. "A guy that I'd known for my whole life, one of my closest friends growing up, he had been shopping pictures of my baby around," the "Proposal" star lamented. "I kind of got in front of it, which is good. But it was a slightly dark period. A bad couple of weeks."
Reynolds didn't name the person, but he said he was able to figure out the perpetrator based on the pictures. "I don't think he thought he would ever be caught. But it's a pretty narrow group of people that I would send photos like that to. They're just, like, my closest family and my closest friends: 'Here's us in the delivery room!' "
That's when the actor said the friendship was over. They had a "pretty strongly worded conversation" and went their separate ways.
But it was more than just a falling out. "It was like a death," Reynolds recalled. "It was like one of those devastating things to find out."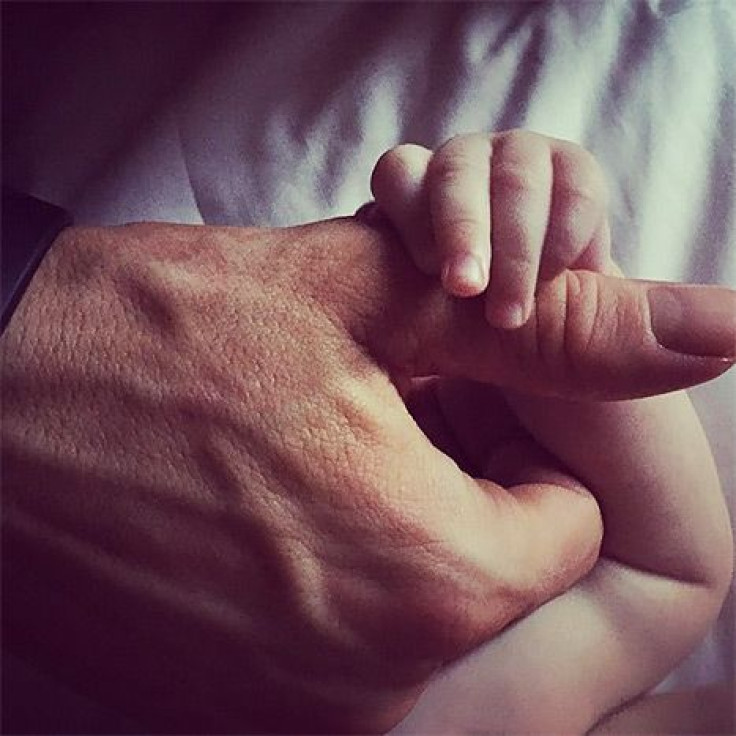 Reynolds and Lively have been careful about sharing photos of James on social media. But the actor couldn't hold back completely. In fact, he made his Instagram debut by posting a photo of himself and James, kind of.
In the middle of May, Reynolds posted a picture of his hand and James' hand. "Thumb wrestling isn't always fair. Curiously, my hand is the small one," he captioned the image. The post was liked more than 115,000 times by his 1.1 million followers.
Follow me on Twitter @mariamzzarella
© Copyright IBTimes 2022. All rights reserved.
FOLLOW MORE IBT NEWS ON THE BELOW CHANNELS