Blake Shelton Denies Cheating On Miranda Lambert In New Lawsuit; Says He 'Never' Had Multiple Women In Their Home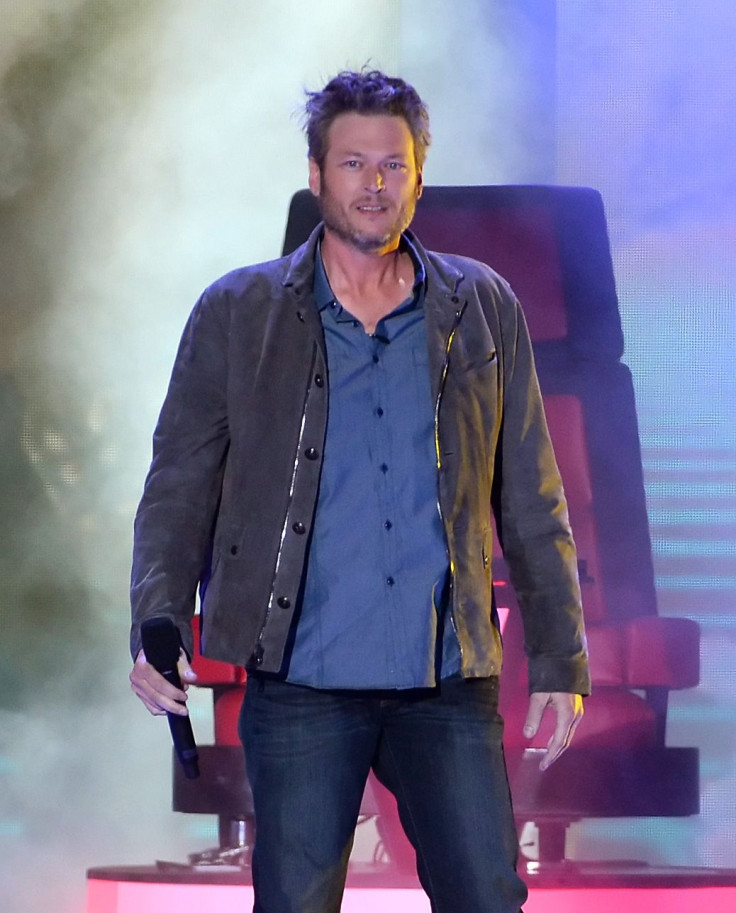 Blake Shelton is taking legal action against a publication that made several claims about his personal life, all of which he vehemently denies. A lawsuit filed by the "Came Here to Forget" singer suggests he is refuting the magazine's lofty claims, some of which include allegations that he cheated on ex-wife Miranda Lambert with multiple women.
According to a report from TMZ, Shelton, 39, is suing In Touch Weekly over claims they made about his marriage to Lambert, 32, as well as his alleged drinking problem. "The Voice" coach is said to have filed a sworn declaration in which he states that he does not now, nor has he ever, had a drinking problem. Shelton also slams rumors he cheated on his ex. His lawsuit states that he has "never been to rehab" or "hit rock bottom" and was never caught with multiple naked women, despite In Touch's reporting.
"My ex-wife Miranda Lambert did not catch me with a bunch of naked women in our Tennessee home," Shelton writes.
The publication also claimed that Lambert was unfaithful to Shelton. In Touch called his new music a "cheating tell-all," suggesting that the County Music Association Award-winner recorded many songs about heartache and his wife's infidelity. The gossip magazine claimed that he did not write all the songs himself but chose many due to their message and how it related to his situation.
Shelton and Lambert announced their split on July 20, 2015. Rumors had been swirling about their marriage since 2014. The couple, who tied the knot in May 2011, released a joint statement to the Associated Press in which they confirmed the news. Lambert and Shelton asked for privacy as they coped with their separation.
"It is with heavy hearts that we move forward separately. We are real people, with real lives, with real families, friends and colleagues. Therefore, we kindly ask for privacy and compassion concerning this very personal matter," the statement read.
The statement was released on the coattails of a report from TMZ claiming that they had made the decision to end their marriage. It was believed that the separation had been completed at the time of their official announcement. Both have since moved on with new love interests.
© Copyright IBTimes 2023. All rights reserved.