Blake Shelton Named 2017 Sexiest Man Alive By People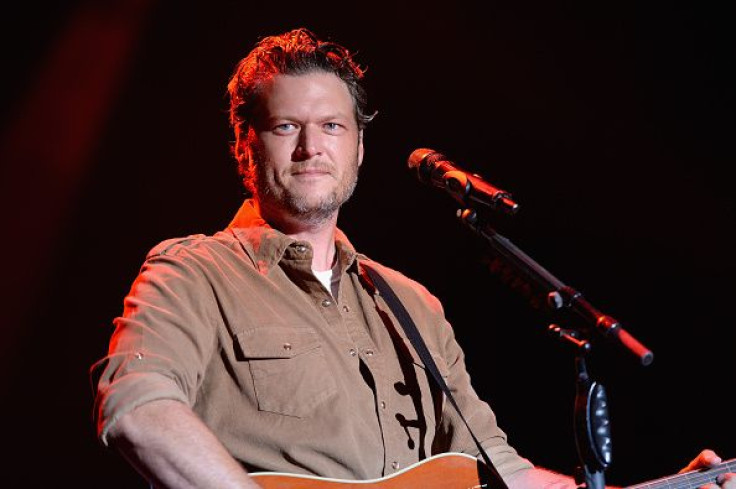 Blake Shelton has just been named by People as this year's Sexiest Man Alive!
After hearing the news, "The Voice" coach joked about the publication not being able to find other alternatives that's why they settled for him. "That y'all must be running out of people. Like, wow, we're down to somebody who is somewhat symmetrical," he said.
Shelton also received support from his girlfriend, Gwen Stefani, who convinced him to embrace the moment. "She goes, 'Listen to me, you're going to regret this for the rest of your life if you don't take this gift and just live in the moment,'" he shared.
But there's another gift to being called People's Sexiest Man Alive 2017. According to Shelton, he can't wait to shove his title on Adam Levine's face. Shelton has a close and hilarious relationship with his fellow "The Voice" coach. The two male singers typically make fun of each other by uttering words that could spite them.
"I can't wait to shove this up Adam's ass. As proud as I am and honored that you guys asked me, that's really the only thing I care about," he joked.
But even though Shelton has been given the remarkable title by the publication, the country singer admitted to not looking as good as he does now while growing up. "I think to describe myself as a child, one word comes to mind. And that's fat. People say I haven't changed since before I made it. And I'm still fat today. That's proof," he said.
However, Shelton, who stands 6'5" looks much slimmer these days. He even launched his own clothing line called BS that will give his fans the opportunity to dress like him. The range, which is now available at Macy's, feature Shelton's usual get-up: polo shirt, jeans, shirts, vests, jackets and hats.
Talking about the pieces of clothing from BS, Shelton told People earlier this months, "It's the best clothes being made in terms of quality and taste, and you're an idiot if you don't buy this stuff."
© Copyright IBTimes 2023. All rights reserved.