Blake Shelton Wants An ATV Retirement Gift From 'The Voice' Co-Star Camila Cabello, How Did She Respond?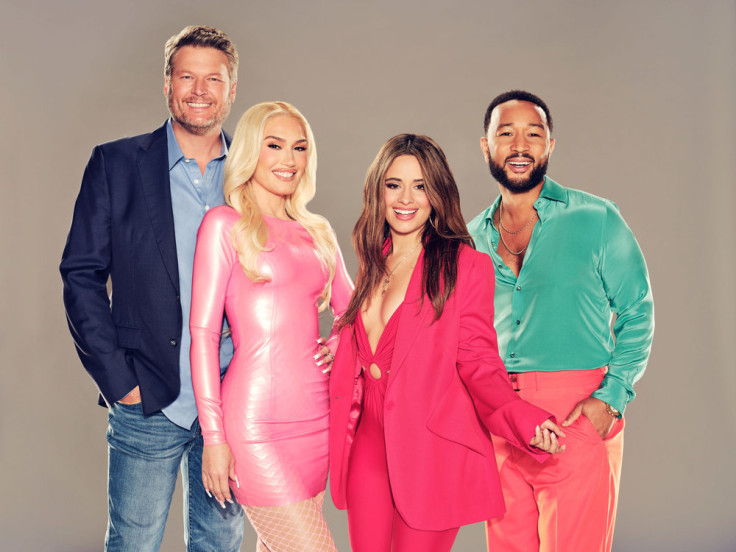 KEY POINTS
Blake Shelton asked Camilla Cabello for an ATV and John Legend a "pallet" of his LVE wine as retirement gifts
Cabello said his request for her was "very big," and "Santa's budget is a little tight this year"
Legend said Shelton's request for him was all right, so he was seemingly willing to give it to the "Austin" crooner
Blake Shelton got candid about the retirement gifts he wished to receive from his fellow "The Voice" coaches.
Shelton, who announced in October that "The Voice" Season 23 would be his last season, sat down for an interview with the other coaches, including his wife, Gwen Stefani, Camila Cabello and John Legend, ahead of Tuesday's live Top 10 results. During the chat, he shared the presents he wanted for his retirement.
"I think an ATV," Blake teased, Entertainment Tonight reported. "I think that would be great for Camila to buy me."
"Whoa, very big," the first-time coach responded. "Santa's budget is a little tight this year, I don't know."
As for Legend, the "God Gave Me You" crooner requested a "pallet" of his LVE wine.
"A mixture of his choice, but not a case -- a pallet," Shelton added.
Legend was onboard to give Shelton's request. "All right, I'm with that," the "All of Me" singer said.
As for what he wanted to receive from his wife, Stefani, Shelton didn't say any particular retirement gift.
"We split everything anyway, so whatever she buys herself," Blake teased. However, he had to walk it back after learning what the "Rich Girl" singer wanted.
"Can I redecorate the L.A. house?" she asked.
"This is my retirement!" Shelton replied.
On Oct. 12, Shelton issued a lengthy statement on Instagram announcing his departure from NBC's singing reality competition. According to him, he had wrestled with the idea of leaving the show and eventually decided that "it's time for me to step away from 'The Voice' after next season."
"This show has changed my life in every way for the better, and it will always feel like home to me. It's been a hell of a ride over these 12 years of chair turns, and I want to thank everyone at 'The Voice' from NBC, every producer, the writers, musicians, crew and catering people, you are the best. It takes a lot of work, passion and adult beverages (Ha!) to pull off a live show twice a week," Shelton wrote.
Shelton also shared details about how the show affected him and changed his life by meeting new friends, including his lifetime partner.
"I've made lifelong bonds with Carson and every single one of my fellow coaches over the years, including my wife, Gwen Stefani!" he continued.
"I am so proud of you and so blessed to have found [you]. [Y]our talent brings joy to the hearts of so many people, and I am so lucky to be part of [your] life's journey," Stefani commented on her husband's post.
Shelton was among the original four coaches on board the show, alongside Christina Aguilera, CeeLo Green and Adam Levine. The Maroon 5 frontman left the show after Season 16 in 2019.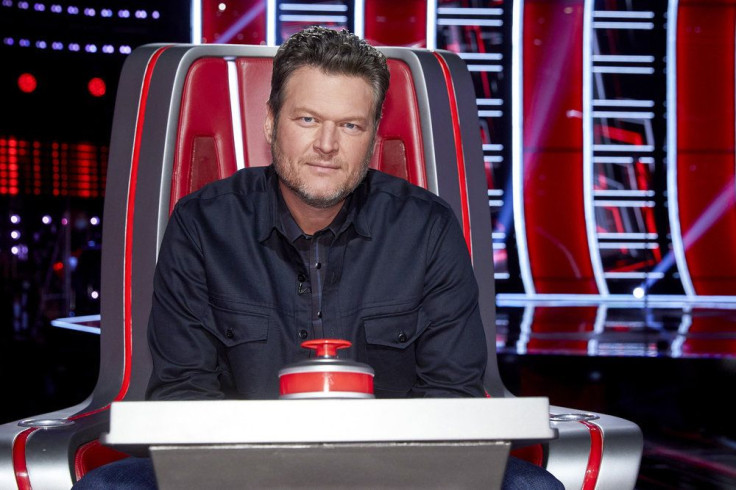 © Copyright IBTimes 2023. All rights reserved.
FOLLOW MORE IBT NEWS ON THE BELOW CHANNELS