Miranda Lambert Fans Slam Men Body-Shaming Country Singer On TikTok: 'She's Perfect'
KEY POINTS
A video of Miranda Lambert performing onstage made its way to TikTok
Several netizens, mostly men, made fun of her body after watching the clip
Lambert's fans defended her, saying those who criticized her body were boys and not men
Miranda Lambert's fans defended her from body shamers.
A clip of the 38-year-old country singer made its way to TikTok earlier this week. The footage showed the "Drunk (And I Don't Wanna Go Home)" singer performing on stage. While she looked "happy and healthy" in her graphic shirt, denim shorts and cowboy boots, several pointed out her heavier weight, and many made fun of it.
Some netizens, most were men, commented on her body and joked about it by commenting "Miranda HAMbert," "Miranda Lamburger" and "Mealranda Lambert." Several also disguised their rude comments by adding humor, urging her to "mix in a salad" and "go to [the] gymnasium," Page Six reported.
Others went further and dragged her ex-husband Blake Shelton. One said the "God Gave Me You" crooner "dodged a bullet" by divorcing her. Another asked, "Wait did she eat Blake?"
The mean remarks did not sit well with Lambert's fans. Many of them, especially women, didn't find the comments appropriate. They called out those trolls and defended the "If I Was a Cowboy" singer by pointing out that she looked fine in the video.
"I like how it's only men commenting about her weight. She looks amazing," one wrote. Another added, "Only BOYS commenting on her weight that aren't even in her league [laughing emoji] I mean..have you seen her man?! She's beautiful."
"I know this is a CRAZY concept, but our bodies age, gain weight, we grow gray hairs, get wrinkles, etc! All a part of life," a third user commented.
"You can pick out the men from the boys in these comments," a fourth person wrote.
"As a man, let me just say to the lil boys commenting. You wouldn't know what to do with a woman like her. She's perfect," a fifth user opined.
Lamber is happily married to Brendan McLoughlin after her divorce from Shelton. In an interview with People in June, she said that she was in a "happy place" as she got candid about her "long journey" in attaining peace. She was particularly satisfied with her married life and music.
"I want to be open about how happy we are," Lambert said.
"I just don't give two s---s about people's opinion of me, my marriage, my music or anything else. I just care that I'm being me. He jumped right into this lifestyle -- there's a learning curve taking a New Yorker straight to the woods -- but it was a big laugh. It's nice to have a partner in that, someone by your side that supports you, loves you and believes in you. He loves me for me. It's a really cool thing to have in my life, at this point in my life."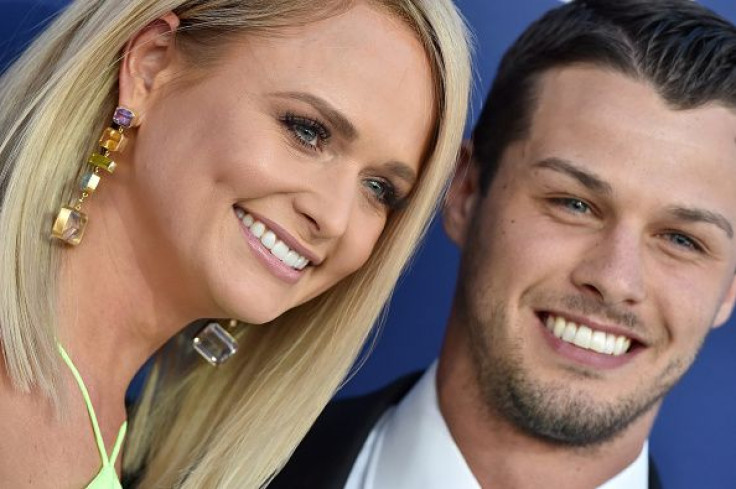 © Copyright IBTimes 2023. All rights reserved.