Is Blake Shelton's New Song About Miranda Lambert? The Meaning Behind 'Bet You Still Think About Me'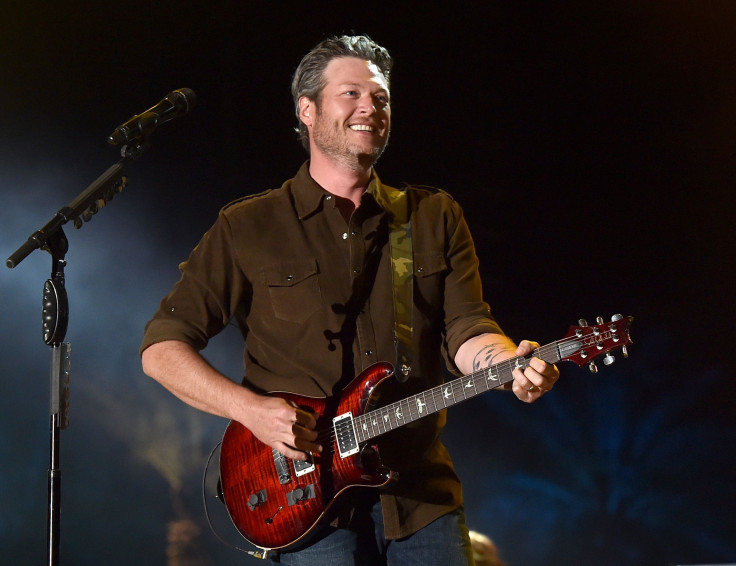 Blake Shelton is getting ready to release his new album "If I'm Honest," which will contain songs about him getting over his divorce from ex-wife Miranda Lambert. One of the new tracks on the album might even suggest that he thinks she's missing him.
In an interview on iHeartRadio (via E! Online), Shelton said his new track, "Bet You Still Think About Me," is a song about the sad part of a breakup or divorce. He didn't mention Lambert by name in the interview, but he added that the message of the track is basically "even though stuff didn't work out, I bet you miss me a little bit."
"At some point whether you go through a divorce or a breakup or whatever, once you get past the anger and the frustration of it all, you kind of go into the sad part of it where it's just like, 'Gosh, how come that didn't work out?' And that's what this song is about," Shelton dished.
While much of the new material on Shelton's latest album will be about him dealing with the divorce, there will also be a few tracks for his current girlfriend Gwen Stefani. Stefani even appears on the song "Go Ahead and Break My Heart," which the two performed together on NBC's "The Voice" Monday night.
In an interview with Entertainment Tonight, Shelton said "Go Ahead and Break My Heart" was a personal song for both of them that came about due to their "remarkable bond." The two singers started dating in November 2015 after coming together when they were both going through divorces. Shelton and Lambert got divorced in July 2015.
Listen to Shelton's latest single "Came Here to Forget" below:
You can hear Shelton's full iHeartRadio interview on Wednesday, May 18, at 8 p.m. EDT. His new album, "If I'm Honest," will be released on May 20. When you preorder the album on iTunes you'll get instant access to the singles "Came Here to Forget," "Savior's Shadow" and "Go Ahead and Break My Heart."
© Copyright IBTimes 2023. All rights reserved.