Blizzard 2016: Happn, Tinder, Grindr See Storm Surge As Mobile Dating App Usage Soars During Jonas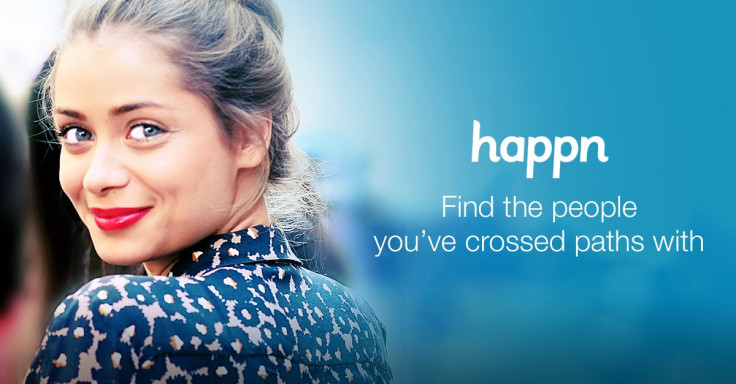 It was snowing when you went to bed at night. It was snowing when you woke up in the morning. It may never stop snowing, you suspect. You are cold, trapped indoors — and, in case you don't have a significant other, maybe a little lonely, too.
So it makes sense that a number of people used Saturday's massive blizzard (with handles as various as #blizzard2016, #snowmageddon2016, #snowzilla2016 and Winter Storm Jonas, among others) to sign up for and use a mobile dating application, such as Bumble, Grindr, Happn or Tinder.
Happn, a France-based app that employs geolocation to allow people to connect with those they cross paths with in everyday life, saw 43 percent more registrations in the U.S. this Saturday than it did the previous Saturday, as well as a flurry of matches and other activity — more than double its usual volume. Happn has almost 10 million worldwide users, with about 10 percent of those in the U.S.
The big Northeast Snowpocalypse last year also was associated with a big uptick in dating-app users.
There are a number of psychological explanations for the storm surge in usage, given that weather conditions were so poor as to make actual meet-ups far more difficult than usual (for example, New York imposed a ban on all nonemergency travel Saturday beginning at 2:30 p.m. EST).
The first explanation is mere boredom, looking for something to do once one has scrolled through every #snowselfie on Instagram and watched every dog-romping-through-snow video on both Facebook and Twitter.
The second explanation is that aforementioned loneliness. Photographs of nonsingles canoodling while the wind rages outside or throwing snowballs at each other can prove quite a motivator to have somebody around the next time the clouds decide to dump nearly 30 inches of snow on one's home.
To those who did find digital love (or something like it) among the furious flakes, though, a word of warning: According to a new study by researchers associated with Florida State University, there's a correlation between the number of selfies posted on Instagram and relationship strife — the more seflies posted, the higher the incidence of arguments and breakups in relationships where both parties have Instagram presences.
© Copyright IBTimes 2023. All rights reserved.