Blockchain Projects and Companies You Need to Watch in 2020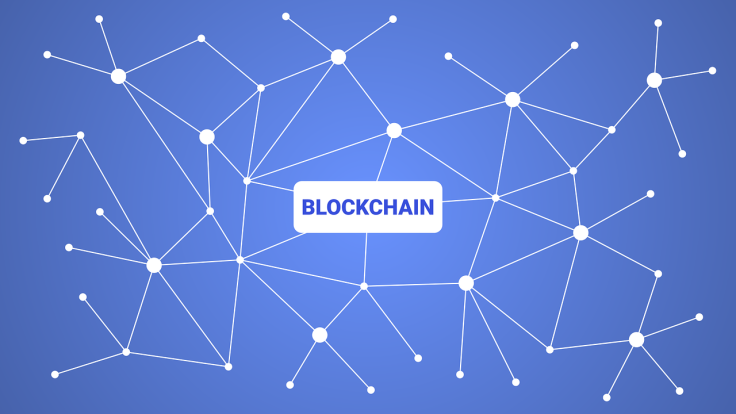 The crypto industry reached some major milestones in 2019: Bitcoin turned ten while surpassing 400,000,000 transactions, Facebook announced Libra, the total crypto market cap grew by 51% for the year, and China's president declared support for blockchain tech. Even some of the largest banking institutions in the world were diving deep into blockchain technology. In this buoyant milieu, several crypto-oriented projects also gathered steam, and in 2020, we expect to see them gain market share and justify the hype emanating from their communities.
TRON
Thanks to successful acquisitions of BitTorrent, crypto exchange Poloniex, and content platform Steemit, TRON (TRX) is one of the most talked-about networks in the crypto sphere. Although a large percentage of column inches is admittedly due to the soundbites of outspoken founder Justin Sun, TRON remains a top 15 crypto asset, is highly liquid, and now accounts for the bulk of all Tether (USDT) transactions.
Skrill
Part of the Paysafe Group, which has annual revenues of more than $1.9 billion, Skrill is a major player in the online payment realm. The long-established portal facilitates international money transfers and payment of services in almost 200 countries, and with its e-wallet, users can convert 40 fiat currencies into cryptocurrencies such as Bitcoin, Bitcoin Cash, Ether and XRP. Various merchants already using Skrill can also accept virtual currencies as payment, and Skrill users can sell their virtual currency or convert it into altcoins whenever they choose. "there is no doubt that crypto is starting to rock the boat," CEO Lorenzo Pellegrino said in a recent interview, and it appears that Skrill plans on staying on it by expanding their efforts in the evolving industry.
Waves
Waves is an open blockchain platform and development toolset powering Web 3.0 applications and custom decentralized solutions for decentralized finance. Based in Frankfurt, Germany, Waves has high throughput and is moving towards DAO-style governance, with decision-making recorded on the blockchain. The platform also recently announced the launch of decentralized staking, enabling users to stake their digital assets and earn passive income from the collateral. Waves has positioned itself as a defi launchpad that enables developers to create bug-free financial applications, which include programmable conditions for the smart assets they support. The platform has benefited from additions such as Dollar Neutrino USDN, an algorithmically stable USD-pegged asset that has a wealth of applications for defi dApps.
Simplex
Simplex is a fiat-to-crypto payment gateway whose rails have been utilized by major exchanges such as Binance, OKEx, Huobi, BitMart and Poloniex. The EU-licensed fintech firm is seen as a major bridge between the fiat and crypto worlds, enabling customers to pay for various cryptocurrencies using 19 popular fiat currencies. Having recently partnered with the Celsius Network, expanded its support for crypto and fiat currencies, and secured an agreement with payment provider BitPay, Simplex are certainly doing their part to promote widespread crypto adoption.
FortuneJack
FortuneJack is a provably fair crypto gaming site where users can wager digital currency on live sports or casino games such as slots, roulette and live-dealer poker. They can also play for free. Established in 2014, the portal has outlasted many of its competitors thanks to its big number of supported altcoins, faucet reward system, and huge range of games. It also offers huge jackpots, with Diamond Wild boasting a bounty of over 734 BTC – or roughly $6.8 million.
ILCoin
ILCoin Blockchain Project managed to solve the most acute problems of existing blockchains - poor scalability, bottleneck and the FIFO problem. Having reached the record block size of 5GB, ILCoin offered a number of businesses industry-leading scalability, while its protocol called RIFT allowed for reaching the speed of 23 million transactions per block, which is ten times faster than Visa. Ensuring a high level of security, ILCoin provides yet efficient and secure on-chain storage solutions for businesses. The secret is that everything is stored decentralized. In particular, its specially designed Decentralized Cloud Blockchain System will provide on-chain data storage secured and managed by a quantum-resistant SHA-256 Command Chain Protocol. All this makes ILCoin a good fit for the deployment of games, payment modules, and other DApps in 2020.
Plutus
As one of the most popular crypto payment applications in Europe, Plutus has earned the trust of the crypto community by offering a reliable system for real-life crypto payments. In order to achieve this, Plutus provides its customers with a free virtual bank account that comes with common features such as a European IBAN or UK account number, as well as a contactless VISA card. Most importantly, the project created a mobile app that allows easy money management and combines the world of digital assets with traditional currencies, which means that users store both fiat and cryptocurrencies on their Plutus account. The platform is planning on adding a plethora of features throughout 2020, including some key partnerships with retail affiliates such as AirBnb and Skyscanner to offer both crypto-back and cash-back, which definitely makes a crypto start-up that is worth watching during this year.
Matic
Matic is a layer-two scaling network for Ethereum, and if recent events are anything to go by, it's worth keeping an eye on. Early in 2020, it was announced that the network would list on Singapore exchange BiKi, and Coinbase also added the MATIC token to its cold storage platform, alongside BTC, LTC and LINK. Based in India, Matic aims to bring scale to Ethereum using an adapted version of Plasma and PoS sidechains and has already onboarded over 40 Ethereum dApps.
Sinovate
SINOVATE (SIN) is an open-source state of the art infinity nodes driven DAO that provides fully decentralized and secure distributed ledger. More than 1250 connected infinity nodes get activated by burning the coins while reducing the supply with current scalability as high as 533 transactions per second. Ten million blockchain transactions, one million downloaded wallets, and Github coding activity of Top-100 show the determination of the community.
Some of its first applications include decentralized cloud 3.0, called Incorruptible Data Storage, instant two second payments known as FlashSend, blockchain direct messaging, and e-mail as well as an application to create digital assets on the SINOVATE blockchain.
Kapilendo
The Berlin-based startup Kapilendo has recently made a lot of headlines in national German newspapers for bringing digital securities financing to small and medium sized business with its digital asset platform (KdaP) This platform, provides its customers with operational software for issuing new digital assets but also storing and managing them in accordance with the highest standards. Furthermore, Kapilendo's modules integrate legal know-how, which allows companies to issue digital securities within a validated framework. Kapilendo has recently received various renowned rewards for its work in the finance industry, such as Top-Innovator 2019 award, as well as the German Excellence Award 2020 in the field of financial services. Kapilendo is interesting to follow as its one of the few fintech with a relevant customer-base that is moving towards integrating blockchain-based product in its product offering.
Wirex
Wirex gives its customers the power to use their money, their way. By connecting traditional and new digital ecosystems on one borderless payment platform, Wirex provides an alternative to conventional financial institutions and empowers retail and corporate customers to buy, exchange, and pay using both traditional and crypto currencies. The company is able to look back on a quite successful development since its foundation in 2014. In addition to multi-currency accounts and wire transfer/exchange services accessible via the Wirex app, it was the first company to introduce a contactless Visa debit card, allowing users to exchange and spend their crypto card wherever Visa is accepted. The company has over 3 million customers across 130 countries and has processed more than US$2.6 billion in transactions to date.
BitHolla
The price of listing on a crypto exchange is quite expensive, with the fees sometimes exceeding $300,000. Because of this, some cryptocurrencies are now launching their own exchanges to make it easier to list on popular platforms like CoinMarketCap and CoinGecko, which require a minimum of 2 exchange listings. From this, a new trend has emerged, whereby cryptocurrencies are using popular white-label exchange software kits such as BitHolla 's HollaEx Kit. The HollaEx Kit, allows anyone to create their own crypto exchange. This comes with the ability to create wallets, tokens, with the added ability to collateralize an exchange, similar to Kickstarter. What would essentially take a full-time programmer team months to code, can now be done in minutes. BitHolla's HollaEx kit is definitely a project to keep an eye on.
There's never a dull week in the world of blockchain, and thanks to projects such as those listed here, there's always something to get excited about. For our money, the projects summarized above will have a breakout year in 2020 – and they won't be the only ones. Who's on your watchlist?