Blockchain's Adoption Breakthrough Depends On Gaming And Culture
When digital asset exchange crypto.com pays $700 million for the naming rights to the home home of the Los Angeles Lakers basketball team, replacing retail stalwart brand Staples, it is a sign cryptocurrency, and its underlying technology blockchain, are powering into the mainstream conscience. Likewise, the world paid attention when iconic auction house Christie's hosts multimillion dollar sales of digital art registered using the blockchain as an NFT (non-fungible token). The Collins dictionary even made NFT its word of the year for 2021 beating out other short-listed candidates such as crypto and metaverse.
The big question for the blockchain and cryptocurrency industry is how to convert all this rising attention into lasting adoption. The answer to finding the killer use case for mass crypto and blockchain participation lies in one of the globe's favorite pastimes -- gaming. The fact that blockchain can now revolutionize gaming has created an inflexion point for the technology to go truly mainstream. Furthermore, a metaverse, enabled by blockchain and sustained by culture, will make this paradigm shift permanent.
Blockchain Solves For Gaming Pain Points
If the world of gaming were to be a community, its 2.69 billion players worldwide (3 billion expected for 2023) would comprise the same population as America, Europe and Africa combined. The more than 130 million Minecraft active users outsize Japan, and the 180 million players of League of Legends can fill New York 20 times. This 'population' also represents a huge economy. Just in 2020, the global gaming audience spent an approximate $54 billion on additional in-game content, a market that is projected to grow to almost $75 billion in 2025. On average, gamers are playing online for 6 hours and 20 minutes each week, with some surveys allotting up to almost 15 hours per week in the most developed markets such as America. Imagine how blockchain adoption is set to explode as these vast populations reap the benefits of NFTs and cryptocurrencies, which are starting to address some of the industry's biggest pain points.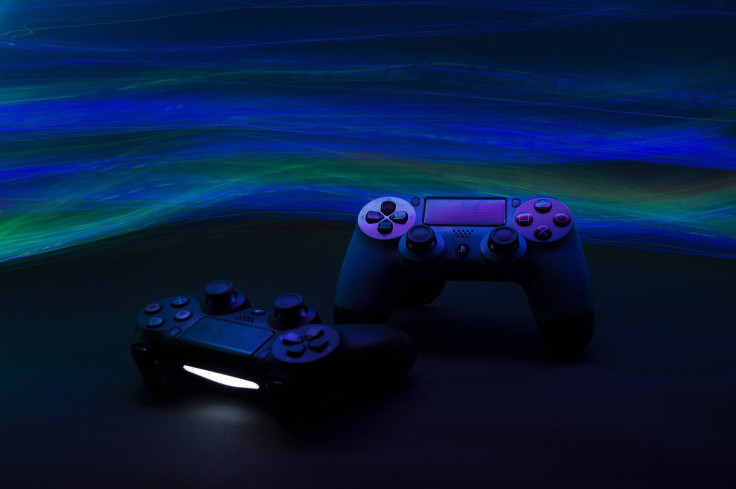 Gaming began as a one-time purchase economy, with people buying games, devices and expansions. Then came in-game transactions, subscriptions and apps in purchases. But, except for a few talented kids that became eSport stars, the money flow has stayed unaltered from the beginning and remained in closed-off systems. Now, however, the gaming business models are being turned on their head. In-game purchases can easily be traded outside the game through decentralized finance (DeFi) systems powered by blockchain that also create opportunities for fractionalized collectible game cards. The whole concept of NFTs is also empowering gaming artists to find revenue streams unthinkable just a year ago.
Fantasy to Reality via the Metaverse
Blockchain, cryptocurrency and gaming are made for each other because they combine to enable a greater user experience and empower the metaverse -- the perfect playground for gamers. Experts in these fields had been creating this digital universe long before Facebook catapulted the concept into mainstream a few weeks ago declaring its ambition to rule the metaverse with a $10 billion investment. The gaming and blockchain industries have already been combining their capabilities to unlock whole fantasy worlds where you can have a Game of Thrones like experience in an ecosystem mixing books, games and NFTs. Popular games will attract users for their high-quality content and activity and then expose them to a new paradigm of goods and currencies that live both inside and outside of these worlds. This will create a seamless on-ramp into using cryptocurrency and blockchain with millions of players benefitting from their deployment.
The key to keeping all these new beneficiaries of blockchain and crypto will be in creating high-quality experiences of entertainment and culture in these metaverses. A sustainable metaverse where people want to stay, play, live and grow combines entertainment, crypto-powered economic incentives, novel social interaction, culture and even ideology.
My own wish is to inspire cultural movements within a game-based metaverse that can have real-world impact. Can you imagine people discovering through their metaverse interactions how to harness technology in a constructive way so that a new future is built from the best parts of our past? Then, it is not too great a leap of faith to hope that these people take this metaverse culture and make a better world. In a blockchain gaming metaverse that fantasy can become our reality.
(Sami Chlagou is the CEO of the digital collectible card game and book series, Cross the Ages, which has acquired studios across Europe and Asia.)
© Copyright IBTimes 2023. All rights reserved.
FOLLOW MORE IBT NEWS ON THE BELOW CHANNELS