BlockFi Reveals CEO Cashed Out Around $10M From The Platform After A $400M FTX Loan
KEY POINTS
BlockFi CEO Prince withdrew around $9.2 million from BlockFi
He also took out an additional $1.36 million in August 2022
The money withdrawn by Prince was classified as 'litigation settlement payment' or tax payments routed through executives
BlockFi, the now-bankrupt digital asset lender, revealed that its CEO Zac Prince cashed out around $10 million from the platform after FTX loaned the company $400 million to help stabilize client funds.
Crypto lender BlockFi revealed that its CEO cashed out nearly $10 million from the platform to pay taxes last year after the loan from FTX, the company said in a presentation.
Prince withdrew around $9.2 million from BlockFi in April 2022 and an additional $1.36 million in August of the same year, the company revealed, explaining the schedules, progress and agenda on its ongoing court case.
BlockFi received the $400 million loan from FTX so it could "process billions of dollars in clients' requested withdrawals and other transactions" as a result of the industry-wide contagion caused by significant withdrawals from platforms.
"To protect clients' funds, BlockFi executed a transaction in which FTX committed to loan $400 million in cryptocurrency on a junior basis to BlockFi's obligations to its clients, enabling BlockFi to process billions of dollars in clients' requested withdrawals and other transactions between June and November 2022," the company said in the presentation.
BlockFi was one of the many companies that took out a loan from FTX and filed for bankruptcy in November, shortly after the then-second-largest crypto exchange platform collapsed.
While the loan "stabilized BlockFi and protected clients, its structure "secured liquidity for BlockFi's clients, which then "led to BlockFi's executives and employees losing their equity value," the company explained.
In July, the company came up with a "multi-pronged strategy," which required "several members of BlockFi's management team" to pay "out of pocket for, or otherwise financed, shares or options rendered worthless by the FTX transaction. BlockFi funded one-time payments to effectively return the funds it had received and make certain employees whole."
Prince's withdrawal from the platform raised a lot of eyebrows, but BlockFi cleared the CEO's name in a recent statement.
"Like many BlockFi clients, Zac deployed his own personal assets on BlockFi's platform. Zac kept a substantial portion of his assets on the platform, and the withdrawal he made in April 2022 was to pay U.S. federal and state taxes. Zac and other insiders did not make any withdrawals since October 14, 2022, and no withdrawals of [greater than] 0.2 BTC in value since August 17th," BlockFi said.
Joshua Sussberg, a partner at law firm Kirkland & Ellis and BlockFi's representative, said the $15 million in withdrawals by members of the management team, including $6 million by Prince, were classified as "litigation settlement payment" or tax payments routed through executives.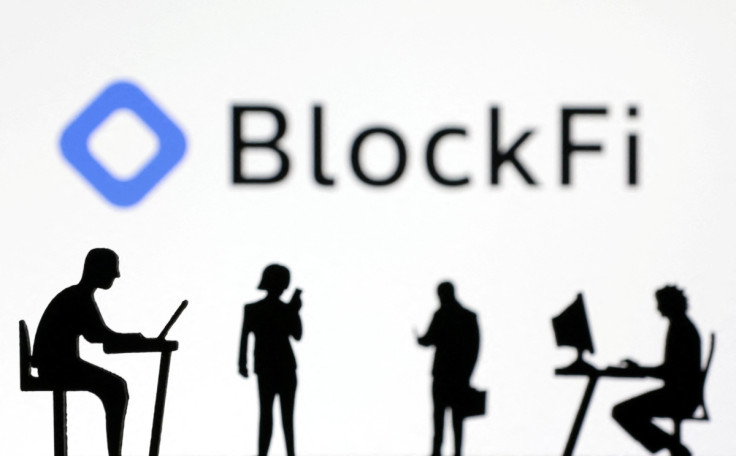 © Copyright IBTimes 2023. All rights reserved.