Blood Clot Patient Has No Regrets After Johnson & Johnson Shot: 'My Case Is Extraordinarily Rare'
One of the women identified as having a rare blood clot disorder after receiving the Johnson & Johnson vaccine has revealed that she doesn't regret getting the shot.
The 29-year-old woman, who resides in Nashville, Tennessee, was one of the six initial women to receive the vaccine and then present cerebral venous sinus thrombosis – a rare and severe blood clot disorder that occurs in the brain.
The news followed an announcement Tuesday by the Food and Drug Administration that recommended the pause of the use of the Johnson & Johnson COVID vaccine as it investigated the blood clot cases.
While no link between the blood clot patients and the Johnson & Johnson vaccine has been determined, the drug manufacturer revealed on Wednesday three additional blood clots cases — two more women and one man — during the Advisory Committee on Immunization Practices with the Centers for Disease Control and Prevention.
Of the nine cases presented during the advisory committee, one woman died, one remains in critical condition, while others have been hospitalized for their symptoms. Symptoms included a headache within a week or two of the shot, as well as some reporting muscle aches, chills, fever, back pain, and labored breathing – all in severity.
The Nashville woman, who has not been identified and is currently hospitalized, told WSMV, a Nashville NBC affiliate, about her symptoms before the blood clot, saying she "just had a few strange symptoms that could have been chalked up to a viral infection, mostly just a headache that persisted for two weeks, and some leg pain and swelling."
The woman received her Johnson & Johnson shot on March 19 at a Nashville hospital, and her symptoms progressed with a fever, escalating into trouble breathing, where she was taken to the ER as she experienced uncontrollable shaking, WSMV reported.
"I've been in the hospital for a week, and I was in the ICU until Sunday," she told the news outlet.
While in the hospital, the woman told the Nashville Scene she was unable to leave her bed because of blood clots that swelled her legs and blurred her vision. This was a sudden change for the woman who was an avid fitness enthusiast, teaching spin classes in her spare time, according to the news outlet.
While the woman does not know about any long-term issues she may endure, she has no regrets about getting the vaccine and thinks everyone should get vaccinated.
"I think vaccines are incredibly important and life-saving," she told the Nashville Scene. "I want to be clear that my case is extraordinarily rare and is still being researched. A very talented team of doctors is working to determine what made me more susceptible to this reaction, and I'm confident that we'll have answers soon, and a more definitive list of folks for whom the J&J vaccine is safe.
"I would urge folks who have access to other vaccines to get them and be confident that they're doing a safe and important thing," she added.
The one-dose Johnson & Johnson vaccine has been administered to more than 6.8 million people.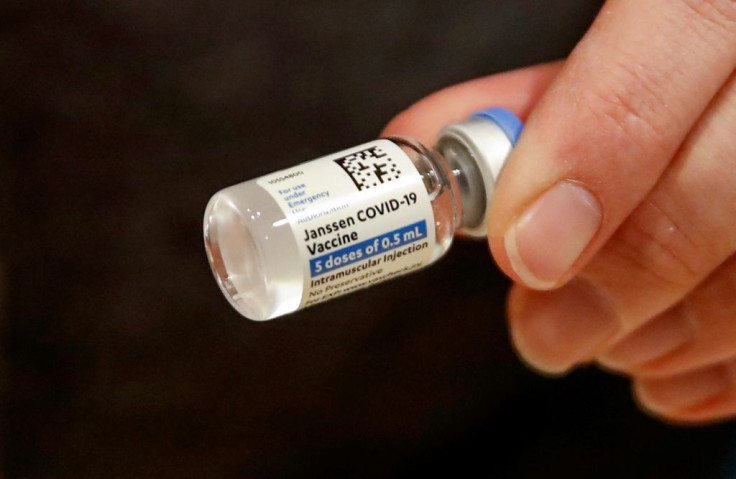 © Copyright IBTimes 2022. All rights reserved.
FOLLOW MORE IBT NEWS ON THE BELOW CHANNELS