13 Colorado Vaccine Recipients Have Adverse Reactions To Johnson & Johnson Shot, Vaccination Site Closed
A Colorado vaccination site had to temporarily shut its doors after a small number of shot recipients had adverse reactions to their COVID inoculations.
A total of 13 individuals out of an estimated 1,700 people, or 0.8% of the patients who received the COVID vaccine at the site on Wednesday, suffered adverse reactions, Centura Health told KDVR, a Fox affiliate out of Denver.
Those who had adverse reactions, which Centura Health said included symptoms of nausea and dizziness, had received the single-dose Johnson & Johnson COVID vaccine at Dick's Sporting Goods Park in Commerce City, Colorado, according to the news outlet.
Two of the individuals were transported to a nearby hospital out of an abundance of caution before being treated and released. Eleven required additional observation by onsite medical staff, including treatment with juice and water, KDVR said.
Due to the adverse reactions, the mass vaccination site was shut down about an hour and a half early Wednesday, ahead of the scheduled 5 p.m. closing time. That left about 640 who had been waiting in line without a shot. Those individuals have been rescheduled for Sunday appointments, where they will receive their first Pfizer vaccine, KDVR said.
It was unclear at the time of writing exactly how many people had adverse reactions to the Johnson & Johnson vaccine or how severe the reactions were at the time of inoculation.
In a statement to KDVR, Centura Health said, "Following the administration of the J&J vaccine and during onsite observation, we saw a limited number of adverse reactions to the vaccine that equaled 0.8 percent of those receiving the vaccine Wednesday. We followed our protocols and in an abundance of caution, made the decision – in partnership with the state – to pause operations for the remainder of the day.
It continued by saying, "Our goal is to continue to vaccinate Coloradans as quickly as possible while keeping our patients' safety at the forefront."
There was no word if an investigation into the adverse events would be conducted by the state's health department or the Centers for Disease Control and Prevention.
To date, the CDC has fully vaccinated over 64.4 million people, accounting for 19.4% of the U.S. population. The CDC has said the severe allergic reaction to the COVID vaccine is "rare."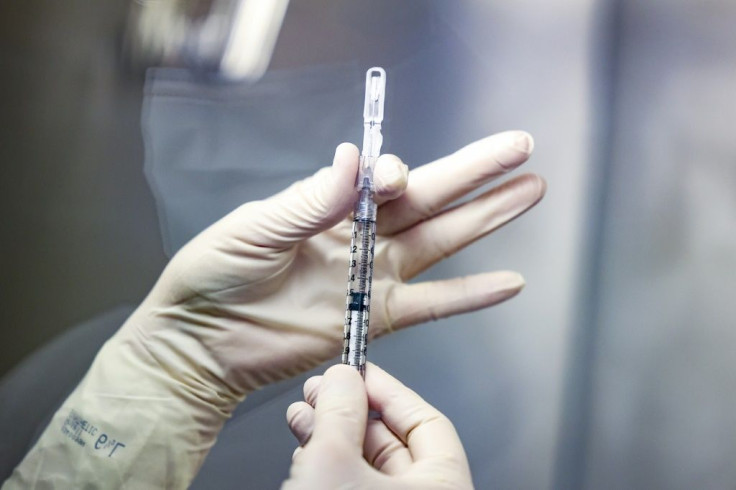 © Copyright IBTimes 2023. All rights reserved.
FOLLOW MORE IBT NEWS ON THE BELOW CHANNELS