What Is Cerebral Venous Sinus Thrombosis? How To Know If You Have The Rare Brain Blood Clot
The Food and Drug Administration and the Centers for Disease Control and Prevention on Tuesday recommended that the Johnson & Johnson's COVID vaccine be paused to review six reported cases of an extremely rare type of blood clot among the 6.8 million people who received the vaccine.
According to an FDA official, one vaccine recipient died and another is in critical condition.
These blood clots are known as cerebral venous sinus thrombosis. Cedars Sinai said on its website that cerebral venous sinus thrombosis occurs when a blood clot forms in the brain's venous sinuses and prevents blood from draining out of the brain.
This can cause blood cells to break and leak blood into the brain tissue, resulting in a hemorrhage or stroke that can cause damage to the brain and central nervous system, according to Cedars Sinai.
Cerebral venous sinus thrombosis requires immediate medical attention. It affects about five people in 1 million each year, the medical center said.
The recent cases of cerebral venous sinus thrombosis were reported in six women aged 18 to 48. It occurred 6 to 13 days after receiving the Johnson & Johnson COVID vaccine, according to the FDA. Johnson & Johnson is also delaying its European rollout, as three additional cases of blood clots are being investigated by health authorities.
While no affirmative link has been connected to the cerebral venous sinus thrombosis in the women, the FDA said it is pausing the vaccine "out an abundance of caution" as it analyzes and investigates the cases. The CDC is also investigating cases.
Symptoms of cerebral venous sinus thrombosis can vary from person to person and it can also depend on the location of the blood clot, according to Johns Hopkins Medicine's website. Physical symptoms to watch for do include:
Headache
Blurred vision
Fainting or loss of consciousness
Loss of control over movement in part of the body
Seizures
Coma
Complications of cerebral venous sinus thrombosis can include speech problems, difficulty moving parts of the body, vision problems, headache, nerve pressure, brain injury, developmental delay, or death, according to Johns Hopkins.
Because cerebral venous sinus thrombosis is a rare disorder, the FDA said in a statement that "Treatment of this specific type of blood clot is different from the treatment that might typically be administered. Usually, an anticoagulant drug called heparin is used to treat blood clots. In this setting, administration of heparin may be dangerous, and alternative treatments need to be given."
Johns Hopkins also advises to immediately seek medical attention if symptoms occur.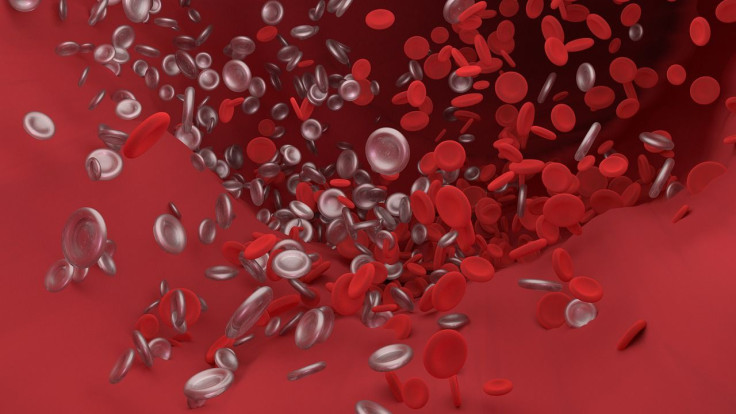 © Copyright IBTimes 2022. All rights reserved.
FOLLOW MORE IBT NEWS ON THE BELOW CHANNELS