'Bloodline' Star Ben Mendelsohn Says Series Is The Start Of Netflix's Storytelling Possibilities [VIDEO]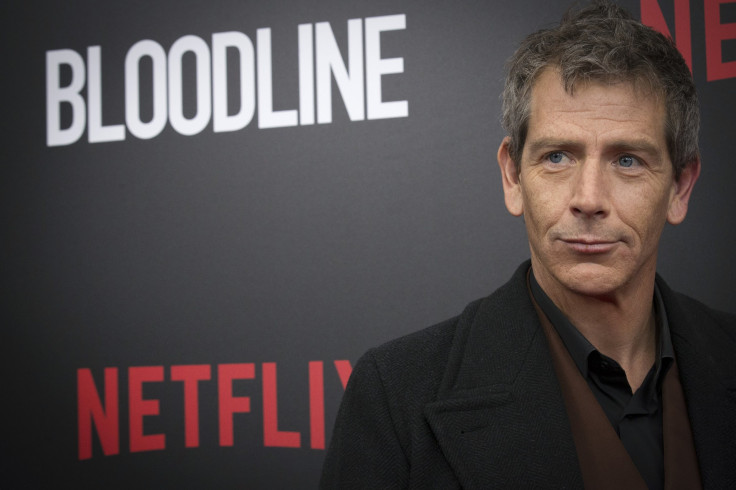 Since its debut season was released online on March 20, Netflix's "Bloodline" has been hailed by many critics as perhaps the best original series the site has produced yet. Much of the praise has gone to Australian actor Ben Mendelsohn, whose mesmerizing performance has carried the show and earned the character actor significant award buzz.
In "Bloodline," Mendelsohn plays Danny Rayburn, the outcast of his Florida Keys family who decides to move back home and work at the family resort. Danny also hopes to heal some old wounds between him and his father – Robert (Sam Shepard) – and siblings – John (Kyle Chandler), Kevin (Norbert Leo Butz) and Meg (Linda Cardellini). But in a family as full of secrets as the Rayburns, bad blood is hard to leave behind and tensions flare in the tropical heat as family drama gives way to thriller.
For Mendelsohn – a career character actor who has made his bones playing charismatic criminals and losers in films like "Animal Kingdom," "The Place Beyond the Pines" and "Killing Them Softly" – "Bloodline" was a chance to shine. Speaking to International Business Times during a press day for his new movie – "Slow West" – Mendelsohn said signing on to the Netflix series was an easy decision.
"I was aware that it was a chance for the public at large to get to see something that I'm doing," Mendelsohn told IBTimes. "I'm very well known in the industry and relatively well known by people who are aficionados and what not, but outside of that – no. So, that was a really good chance to do something that would be seen by people and have some sort of impact. The writing was good, and it was an absolute no-brainer [to work with] Netflix. It was a very exiting proposition in that way."
The first few episodes of "Bloodline" are distinctly slow in their pacing as the complex dynamics of the Rayburn family are established before the show sets a more exhilarating pace as the thriller element of the story emerges. The drawn-out start of the show has been polarizing for fans, but Mendelsohn says the show's creators – Glenn Kessler, Todd A. Kessler and Daniel Zelman – were smart to spend the time fleshing out the characters.
"You need the air; you need the pacing we got in those first ones. [Glenn, Todd, and Daniel] did it really well. These are people who took a conundrum that they saw in their own lives – which is what the f--- happens for a black sheep to become a black sheep – and took us along for the ride. It was a real honor to have those guys – who I think have a really good bead on the experience that someone might be going through in that situation," said Mendelsohn. "I just think with 'Bloodline' we had the time and space to really go there."
In fact, Mendelsohn says the unique pacing and thematic depth of the storyline represents a new frontier for how Netflix releasing an entire season at once – and allowing fans to binge-watch every episode – can be used to an artistic advantage.
"I think in the way that Todd, Glenn and Dan have been able to approach this, it's the first time, respectfully, that I think Netflix is starting to be deployed for its storytelling possibilities. You can binge this show very easily – it's like reading a long novel and you don't need to do any of that recapping bull s---. A lot of the tropes of traditional television drama are really gone on this. And this isn't an adaptation in the way that 'House of Cards' is and it's a very different beast than 'Orange is the New Black.' For my money, this is the start of the possibility of what this sort of streaming experience can be."
"Bloodline" Season 1 is now available for streaming on Netflix. Mendelsohn can also be seen in "Slow West," currently playing at the Tribeca Film Festival in New York.
Watch the trailer for "Bloodline" below:
What do you think of "Bloodline?" Tweet your thoughts to @Ja9GarofaloTV.
© Copyright IBTimes 2023. All rights reserved.
FOLLOW MORE IBT NEWS ON THE BELOW CHANNELS