'Star Wars: Rogue One' Eyeing 'Bloodline' Star Ben Mendelsohn For Leading Role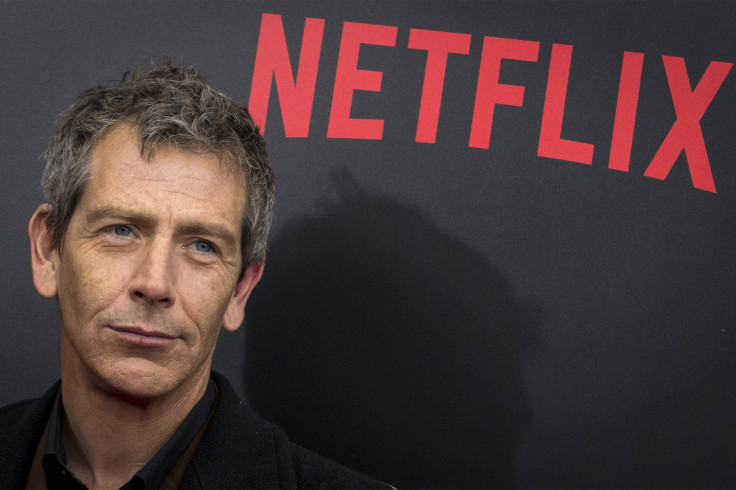 Even though there's not yet a script or plot for the upcoming standalone "Star Wars" film, "Rogue One," that hasn't stopped Disney and Lucasfilm from hitting the throttle on casting. Fresh off the reveal of the film's title, a talented name is floating around Hollywood to co-star in the 2017 film -- Ben Mendelsohn.
Mendelsohn, 45, is an alleged front-runner to join already confirmed cast member Felicity Jones in "Rogue One." Although Disney had no comment on the rumor, sources tell Deadline that he's on the tip of many studio executives' tongues for a role in the first standalone flick. For those unfamiliar with his work, Mendelsohn is making a big name for himself on the recently released Netflix original series. "Bloodline." The show, which premiered a full 13 episodes last week, sees a group of adult siblings dealing with formerly dormant family drama. The show is already generating Emmy buzz, according to the outlet.
However, "Bloodline" isn't Mendelsohn's first credit. His career has been gaining a lot of traction as of late, appearing in "Exodus: Gods and Kings." He also had a co-starring role alongside Jude Law in the thriller "Black Sea" and had two movies premiere at Sundance – "Slow West" with Michael Fassbender, and "Mississippi Grind" with Ryan Reynolds. He also had a small but unforgettable role in Christopher Nolan's "The Dark Knight Rises."
It was announced last year that Disney, in addition to creating a new trilogy starting with "Star Wars: The Force Awakens," would produce standalone movies set in the same universe in between the trilogy episodes. At a recent Disney shareholders meeting, Mouse House CEO Bob Iger revealed the title of the film as well as the release date for the second film in the trilogy, May 26, 2017. According to the film's official website, the yet-untitled "Star Wars 8" will launch 40 years and one day after the release of "Star Wars: A New Hope" in 1977, which started the franchise.
Set to direct the film is Gareth Edwards, the man responsible for last year's monster hit "Godzilla." Chris Weitz is going to write the script now that he's done penning the 2015 remake of "Cinderella" for Disney. There are no plot details about the movie at this time, so even if Mendelsohn is confirmed for a role, there's no telling exactly what role he'll have in the film until Weitz delivers a script. … That will hopefully bleed leaks like "The Force Awakens."
© Copyright IBTimes 2023. All rights reserved.