Bloomberg Businessweek Cover Racist? Editor Apologizes; Artist's Tumblr Page Reveals Clues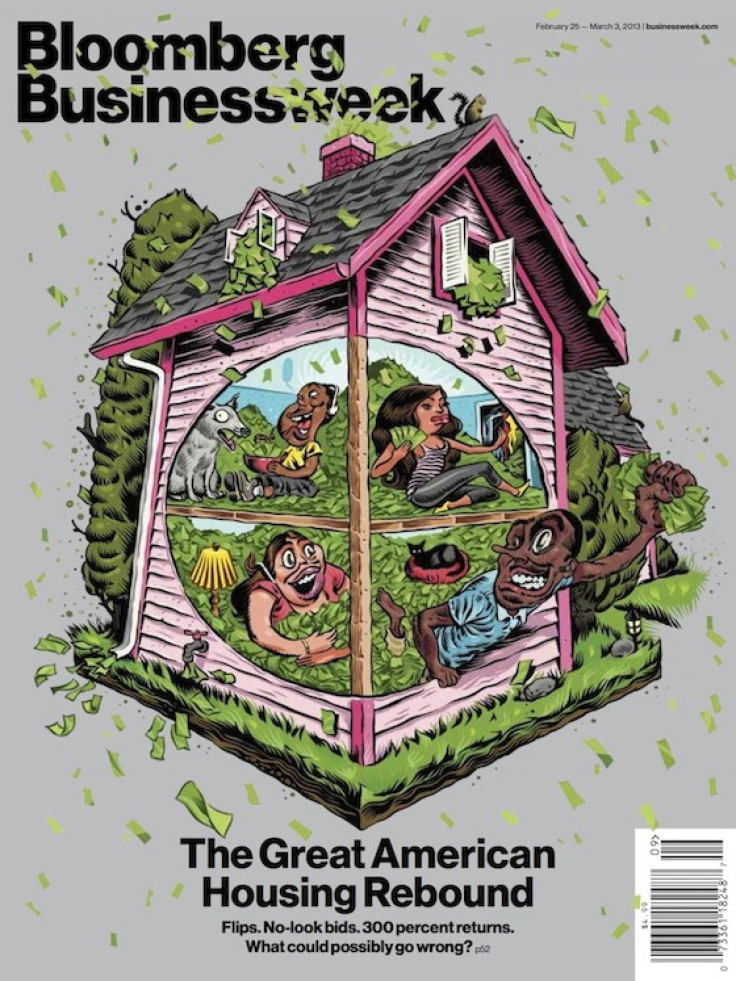 [Updated: 4:35 p.m.] A spokesperson for Bloomberg Businessweek emailed the following comment from Andres Guzman, the illustrator who drew the controversial cover illustration: "The assignment was an illustration about housing. I simply drew the family like that, because those are the kind of families I know. I am Latino and grew up around plenty of mixed families."
Bloomberg Businessweek is apologizing after an ill-conceived magazine cover illustration landed it in hot water this week. The cover, dated Monday, was meant to warn readers that a rebound in the housing market could lead to the same reckless lending practices that caused the market to collapse in the first place, but the illustration featuring exaggerated minority caricatures clutching fistfuls of cash was seen as offensive.
In a statement emailed to IBTimes, Josh Tyrangiel, editor of Bloomberg Businessweek, conceded that the image did not go over as planned, conceptually speaking.
"Our cover illustration last week got strong reactions, which we regret," Tyrangiel said. "Our intention was not to incite or offend. If we had to do it over again, we'd do it differently."
The Tina Brownian concept was a lot more animated than the business publication's usual fare, but it's part of a recent trend for Businessweek, as some media reporters have pointed out. In an article condemning the new cover on Thursday, Columbia Journalism Review's Ryan Chittum referenced some of Businessweek's other recent attempts at raciness, including a cover story on the Continental-United Airlines merger featuring two airplanes positioned next to each other midair in a way that clearly evoked doggy-style sex. Chittum called that cover "amusing" but wrote that the latest housing-boom cover was "clearly a mistake."
Other commentators were even less kind. "Businessweek Warns That Minorities May Be Buying Houses Again" was Slate magazine's take, while the Huffington Post declared the cover "Racist Chic."
The image was making the rounds on Twitter all day Thursday, with the majority of posters condemning the artwork.
Guzman, according to his website, was born in Lima, Peru, but spent most of his youth in Denver. CJR's Sara Morrison uncovered Guzman's Tumblr page on Thursday afternoon. On the page, Guzman explains that he was simply "asked to make an excited family with large quantities of money."
He added that he even slipped in a cartoon version of his "lovely cat."
Got a news tip? Send me an email. Follow me on Twitter: @christopherzara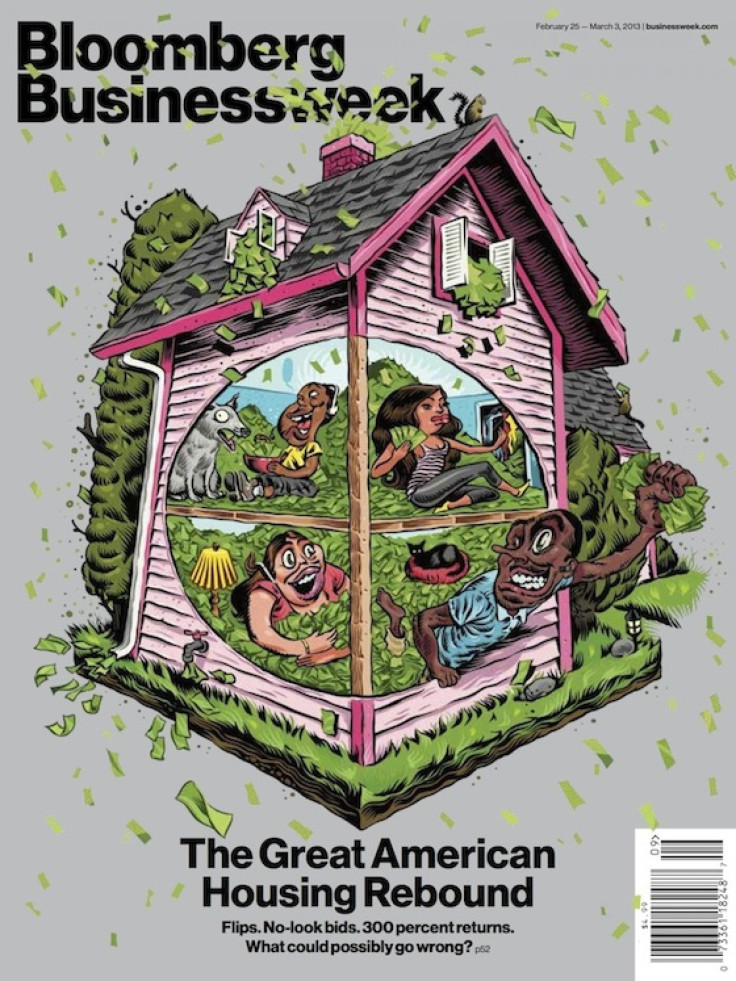 © Copyright IBTimes 2023. All rights reserved.