'A Blue Ridge Mountain Christmas' Hallmark Movie Premiere: Cast, Trailer, Air Date
Hallmark Movies & Mysteries is cheering up everyone's Thursday night with an all-new Miracles of Christmas premiere.
"A Blue Ridge Mountain Christmas" debuts tonight and stars Rachael Leigh Cook ("Frozen in Love," "She's All That"), who's also an executive producer on the film, and Benjamin Ayres ("The Chronicle Mysteries," "Saving Hope").
According to the synopsis, "When Willow Petersen (Cook) returns to her Blue Ridge Mountain hometown to help prepare for her sister's wedding, she is surprised to learn that the picturesque Eagle Ridge Inn that her family sold following her dad's passing several years ago is on the market.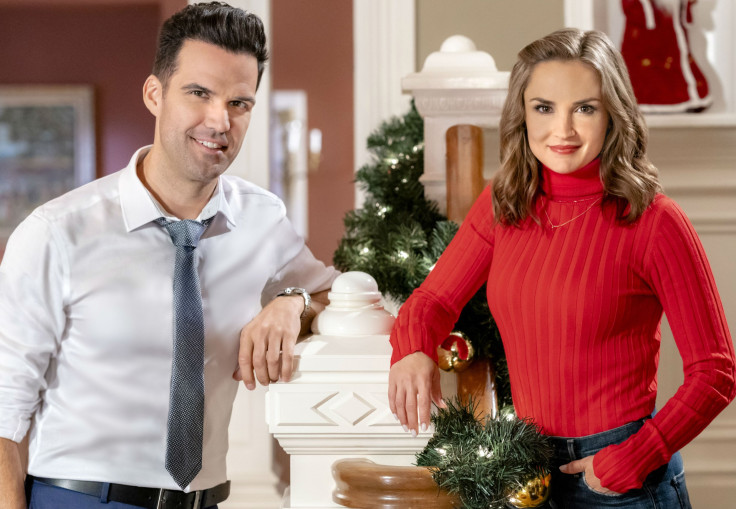 "After talking the inn's owner, handsome widower David Lyndon (Ayres), into letting her repurpose the inn's barn into a venue for the upcoming Christmas wedding, Willow reignites her love for the old inn, and discovers unexpected romance with David, the single dad intent on selling the place so that he can accept a partnership at his law firm."
Directed by David Winning, "A Blue Ridge Mountain Christmas" was written by Rick Garman and based on the novel "A Christmas Bride" by Hope Ramsay.
The Hallmark movie cast also includes Christie Burke (Juni), Chilton Crane (Pam), Jesse Moss (Austin), Jill Teed (Linda), Lina Renna (Natalie), Linden Banks (Mark), Billy Wickman (Garrett), Kwesi Ameyaw (Robert), Kazumi Evans (Tasha), Herbert Duncanson (Minister) and Kelly-Ruth Mercier (Mrs Sachs).
"A Blue Ridge Mountain Christmas" premieres on Hallmark Movies & Mysteries on Thursday at 9 p.m. EST.
© Copyright IBTimes 2023. All rights reserved.