Blueprints For 'Liberator,' World's First 3D Printed Gun, Downloaded 100,000 Times In Two Days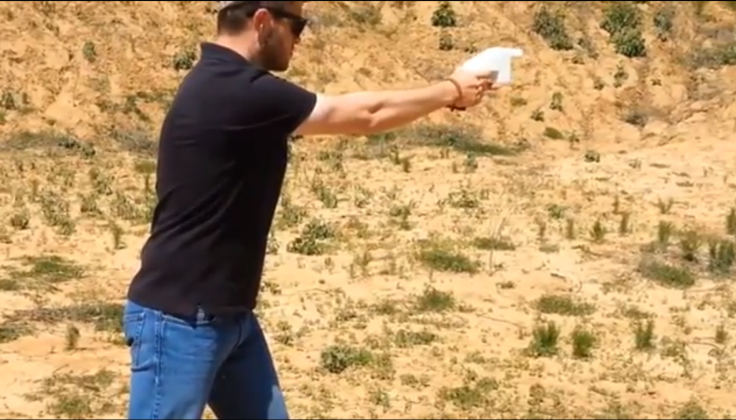 Update (5:03 p.m.): ​We just learned that the blueprints for the Liberator have been removed by US Department of Defense. Check out the article for more updates.
The world's first, fully functional 3-D-printed gun, the Liberator, has gone viral.
In less than one week, the 3-D-printed blueprints for the Liberator, which Defense Distributed uploaded as a free download, have been downloaded more than 100,000 times. The YouTube video introducing the Liberator has nearly 3 million views, and Defense Distributed received 540,000 visitors to its site in just two days.
Even 100,000 downloads is probably a low estimate. The blueprints for the Liberator have been uploaded to the Pirate Bay, so it's impossible to know how far the 3-D-printing files have spread.
The blueprints have been 10 times more popular than any other 3-D-printed gun part -- such as bodies and magazines for assault weapons -- uploaded by Defense Distributed, according to Forbes.
Perhaps unsurprisingly, the blueprints have been downloaded the most in the U.S., followed closely by Spain. The Liberator's blueprints have also been downloaded in Brazil, Germany and the UK.
Few of these downloaders will be able to create a copy of the Liberator, as it requires a 3-D printer that costs more than $8,000 to purchase used. The Liberator also requires about $1,000 worth of ABS plastics.
Lawmakers are worried that, because the Liberator is made from plastic, it will pass unnoticed through metal detectors. There is also nothing keeping the Liberator out of dangerous hands. Sen. Chuck Schumer, D- N.Y., and Rep. Steve Israel, D- N.Y., have called for an expansion of the Undetectable Firearms Act to include a ban on 3-D-printed guns.
© Copyright IBTimes 2023. All rights reserved.