BMW Launches new i sub-brand for electric/hybrid models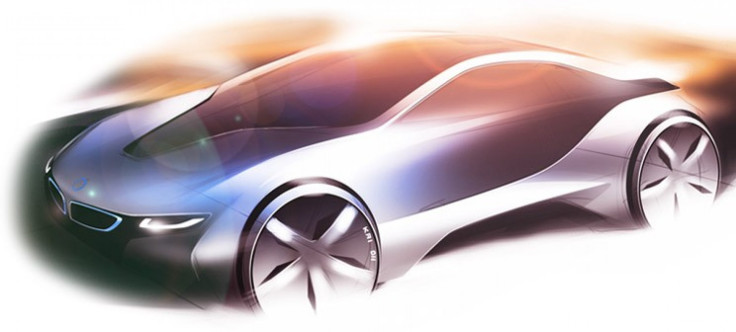 German automaker BMW launched a new sub-brand BMW i that is expected to unveil two vehicles in 2013.
The BMW i brand comprises vehicles and services developed since 2007 as part of project i. The project is said to be BMW Group's response to changing customer needs, including increasing demand for alternative drive trains, such as electric drive systems and hybrids.
Under the BMW i brand, the luxury car maker will unveil two models -- BMW i3 and BMW i8. BMW i3, which was previously called Megacity, will run only on electric power, while BMW i8 is a plug-in hybrid vehicle.
BMW said that both models are based on a construction concept called LifeDrive architecture, with an aluminum chassis housing the power train, and the passenger cell consisting of high carbon fiber-reinforced plastic (CFRP).
We used the innovative architecture and CFRP to cancel out practically all of the extra weight added by the batteries. For our customers this means superior driving dynamics combined with significantly increased range using electric power, said Klaus Draeger, BMW Board member responsible for development.
Both BMW i3 and i8 will be manufactured at the company's Leipzig plant. Around 400 million euros will be invested in new plant facilities and some 800 jobs will be created up to 2013.
The company expects to achieve development and production synergies by using the same component sets for the electric motors, power electronics, and high-voltage lithium-ion batteries for both vehicles.
BMW i also plans to offer customized mobility solutions across premium products and services, thereby creating a new, profitable area of business over the long term and attract new customers to the company's brands.
The newly-created sub-brand is expected to focus on solutions, which will improve usage of existing parking spaces, as well as intelligent navigation systems with local information, intermodal route planning, and premium car-sharing.
BMW, which is known for models such as Rolls-Royce, launched a new venture capital company BMW i Ventures in New York City with an investment of up to $100 million to significantly expand its range of mobility services.
The venture capital firm has taken a stake in a start-up company called My City Way, which offers information on public transportation, parking availability, and local entertainment for over 40 cities in the US.
© Copyright IBTimes 2023. All rights reserved.