Bob Odenkirk On Saying Goodbye To 'Better Call Saul' [Watch]
Bob Odenkirk has opened up about saying goodbye to the series, "Better Call Saul," and his character, following the final episode's airing.
The 59-year-old actor shared a video of himself on Twitter on Tuesday, noting it was "hard" to answer questions about how he felt about saying "goodbye" to his character named Saul Goodman and the series itself that ran from 2015 to 2022 on AMC network.
"Everybody's been asking me how I feel about saying goodbye to Saul Goodman and Better Call Saul," he said. "And I'm not good at answering the question because it's frankly hard for me to look at that experience and even at that character too closely."
The actor explained how the series, which is a prequel to "Breaking Bad," consists of "too many moving parts and they fit together too beautifully and it's a mystery to me how it even happened."
Odenkirk also thanked creators of the show Vince Gilligan and Peter Gould for casting him to play Saul Goodman a.k.a. Jimmy McGill.
"I did nothing to deserve this part but I hope I earned it over six seasons," he said, before thanking fans for giving them a chance to create this prequel after the success of "Breaking Bad."
"Thanks for giving us a chance, because we came out of maybe a lot of people's most favorite show ever and we could have been hated for simply trying to do a show," he added. "But we were given a chance and hopefully we made the most of it."
He captioned the post, "Finale thank you from Bob Odenkirk."
Fans shared their love for the show in the comments, with one person writing: "The end of an era. But is an era that people will remember with a lot of passion. Thanks Bob" alongside a video featuring behind the scenes and other moments of the cast members together.
Another fan added two photos, noting how the characters were shown with depth.
"Better Call Saul" was based on Saul Goodman's character that appeared in "Breaking Bad" for just a couple of scenes first, but was later extended. In fact, the prequel was also well-received from the fans and critics.
The series, which is streaming on AMC+ and Netflix, has an IMDb rating of 8.9 and 98% on Rotten Tomatoes. Aside from Odenkirk, the series also stars Rhea Seehorn, Jonathan Banks, Patrick Fabian, Michael Mando, Giancarlo Esposito, Tony Dalton.
Lead characters of "Breaking Bad" series Bryan Cranston and Aaron Paul also made cameo appearances in the prequel.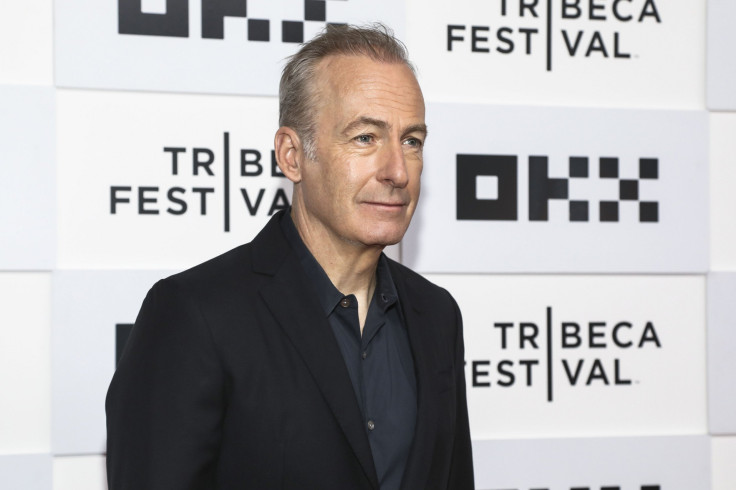 © Copyright IBTimes 2023. All rights reserved.