Bobbi Kristina Brown Update: Doctors Remain Hopeful For Full Recovery As Nick Gordon Reportedly Enters Rehab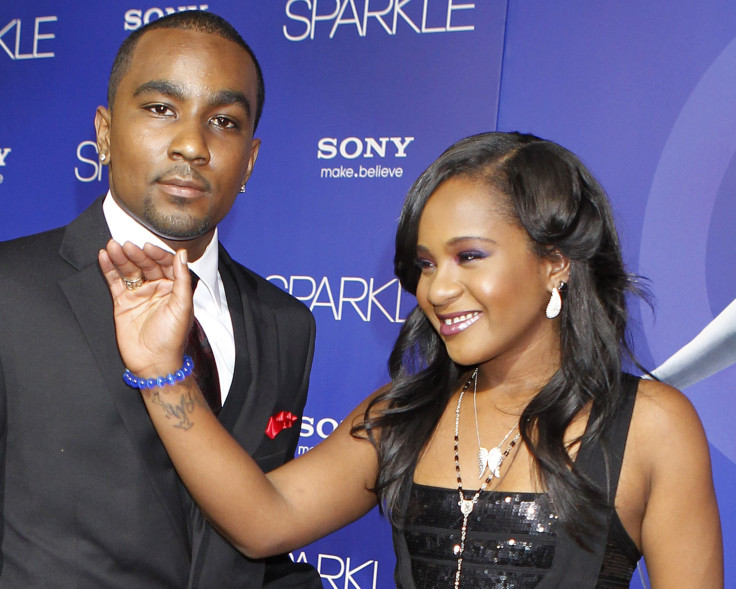 Doctors working closely with Bobbi Kristina Brown say they're hopeful she'll make a full, or close to full, recovery because of her young age. The 22-year-old daughter of the late Grammy-winning singer Whitney Houston has been hospitalized since Jan. 31 after being found face down in a bathtub in her Georgia home. The aspiring actress has made little to no significant improvement since being placed in a medically induced coma more than a month ago.
Meanwhile, TMZ is reporting that Brown's boyfriend, Nick Gordon, has checked into rehab. He allegedly decided it was for the best after filming his intervention with Dr. Phil, which will air March 11.
As we previously reported, Nick Gordon has agreed to sit down with Dr. Phil for an intervention following alarming messages shared on his Twitter page. Just one day before Bobbi Kristina Brown's 22nd birthday, her boyfriend tweeted a suicidal message, causing quite a stir. New reports suggest the troubled young man has been battling an addiction problem.
Gordon has not been able to visit his girlfriend since she was admitted into the hospital, per request of her family. This has caused tension between him and the family, which has played out largely via Twitter. It has also reportedly taken a toll on Gordon's mental state.
A press release for the now-hyped "Dr. Phil" episode states that Gordon is suffering from "severe pain, mental anguish and panic attacks" since the incident occurred. During their sitdown with Dr. Phil, Gordon's mother will reportedly reveal that her son was still struggling to come to terms with Houston's death when Bobbi Kristina was found unconscious, nearly three years later.
© Copyright IBTimes 2023. All rights reserved.