Nick Gordon To Discuss Bobbi Kristina, Rumored Addiction, Bobby Brown Feud And More On 'Dr. Phil' March 11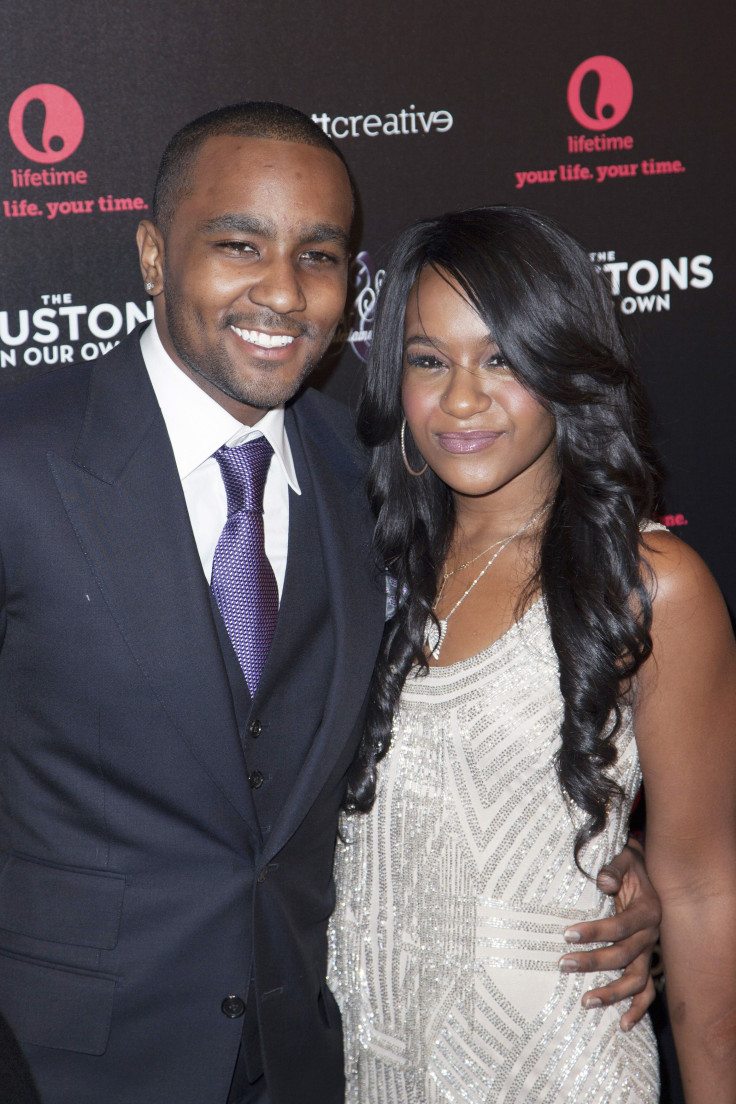 Nick Gordon is finally getting help after a series of troubling tweets appeared on his Twitter account suggesting he may be suicidal. Gordon, whose girlfriend, Bobbi Kristina Brown, has been in a medically induced coma for weeks after being found facedown in a bathtub in late January, tweeted about wanting to kill himself one day before Brown's 22nd birthday.
ET reports that TV therapist Dr. Phil plans to sit down with the young man on his show to discuss the incident, in which Gordon is said to be a suspect, as well as an ongoing feud with Bobbi Kristina's dad, Bobby Brown (her mother is the late Whitney Houston), and a rumored battle with addiction. Gordon's mother, Michelle, will also appear on the show.
A press release for the March 11 episode of the "Dr. Phil" show says the host/therapist expects to have an "emotionally charged intervention" with Gordon. It also claims that Bobbi Kristina's beau currently "battles drug and alcohol addiction." This claim may explain previous reports from TMZ that state authorities discovered drugs in the Atlanta home of Gordon and Bobbi Kristina, where the aspiring actress was found unrsponsive.
The release claims Gordon has been suffering "severe pain, mental anguish and panic attacks" since the incident. Though Gordon was not the one who found Bobbi Kristina in the bathtub, he reportedly administered cardiopulmonary resuscitation until help arrived. The incident in many ways mirrors that of Whitney Houston's death, where Gordon was also on hand to give CPR. Unfortunately his efforts in that case were futile.
"As we sit here right now, my son's life hangs in the balance," his mother tells Dr. Phil. "When Whitney was found, he administered CPR to her and called me as he was standing in front of her, saying, 'Mom, why couldn't I do it? I couldn't get air into her lungs.'"
Gordon has been at odds with his girlfriend's family since the incident occurred on Jan. 31. He has been banned from visiting Bobbi Kristina, who was previously believed to be his wife, at her bedside despite numerous pleas with the family. He has been outspoken about this feud on Twitter, attacking the aspiring actress' father numerous times. Most recently, however, he reached out to the 46-year-old to let him know he had forgiven him. Gordon did not receive a response and is still believed to be banned from visitation.
Bobbi Kristina remains hospitalized in a medically induced coma with little to no change in her condition since she was admitted. The family continues to ask for prayers and privacy during this time.
Gordon will appear on "Dr. Phil" March 11. Check your local listings for times.
© Copyright IBTimes 2023. All rights reserved.