Bobbi Kristina Brown Update: Leolah Brown Claims Whitney Houston Named Her Legal Guardian Of Daughter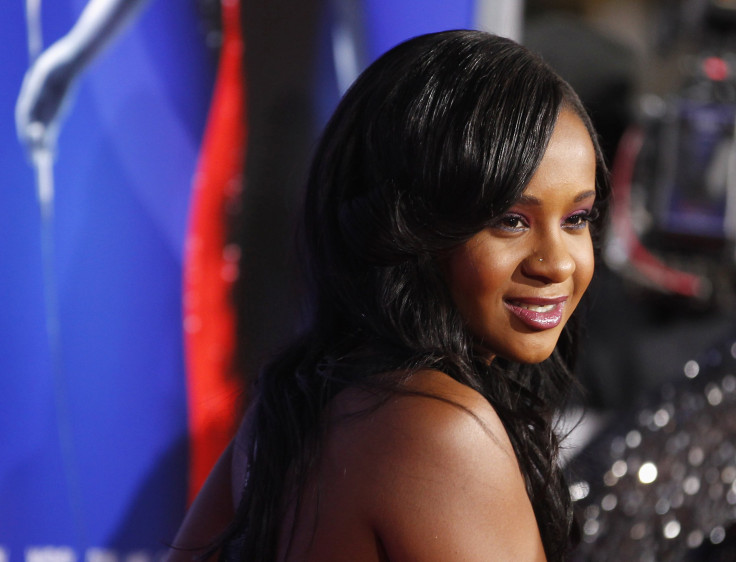 Bobbi Kristina Brown's aunt Leolah Brown claimed in a new Facebook post late Thursday that the late Whitney Houston had made her the legal guardian of the 22-year-old. The post comes hours after Leolah penned a message to address rumors that she was thrown out of Bobbi Kristina's funeral by family friend Tyler Perry.
In the latest message, Leolah slammed Pat Houston saying that she was never Bobbi Kristina's "guardian." She also claimed that Pat was present at the time when Whitney and Leolah signed legal documents over Bobbi Kristina's guardianship. In May, a court had granted Bobbi Kristina's father, Bobby Brown, and aunt Pat co-guardianship of the aspiring actress, who was on life support at the time.
"I am just reading all this garbage that evidently is being fed to you. Pat Garland has NEVER been a 'guardian' over my niece Bobbi Kristina Brown. That was THE BIGGEST LIE TOLD by her and whomever supported that lie. She was 'PUT' over the estate by Cissy – Yes," Leolah wrote in the post. "However, Whitney would NEVER allow that. Whitney knew Pat hated her and would NEVER do that."
Leolah, who has been vocal throughout Bobbi Kristina's hospitalization and wrote several posts slamming the Houston family following her niece's death last month, said that Pat has been manipulating everyone.
I, Leolah Brown was the only one that Whitney left guardianship to when it came to Bobbi Kristina. This is the main reason Pat hates me! Time is out for LIES! The Brown & Houston family knows I am telling the truth. But there is a reason why I never fought her grandmother Cissy on that. With all due respect to Cissy, She and Pat both know just as well as anyone else in the Brown & Houston families, that I am the legal guardian to Bobbi Kristina chosen by my sister Whitney. Furthermore, Pat was PRESENT when the documents were signed by Whitney and myself along with Whitney's attorneys! If you find Pat's name anywhere on any documents regarding Bobbi Kristina's guardian or Whitney Houston, trust and know that they have been manipulated!
During Bobbi Kristina's funeral service at St. James United Methodist Church in Alpharetta, Georgia, Sunday, Leolah walked out in the middle of the service when Pat began speaking. According to reports, Leolah was thrown out of the church for disrupting the services. However, on Thursday, Leolah slammed the gossip and promised to explain what "truly" happened at the funeral at a future date.
"As it was and as it will always be; Tyler Perry is loved and respected by me and he is also considered a friend of mine from this day on," Leolah said about the Hollywood director in another Facebook post. "As far as me being 'put' out of the funeral with the help of Tyler Perry. That is not true. I will tell the true story and how it 'really' went down." She also told fans that her feud with Pat was not over.
"There is so much more to come. The world will hear THE TRUTH by Me. Make no mistake about that. BOBBI KRISTINA AND WHITNEY HAVE NOT LEFT US IN VAIN," she wrote.
The Browns and the Houstons have been feuding since Bobbi Kristina was hospitalized early this year. The daughter of Bobby Brown and the late Grammy Award-winning singer died July 26 after remaining in an unresponsive state in several medical facilities since Jan. 31.
A preliminary autopsy did not show any serious injuries, but authorities are treating Bobbi Kristina's case as homicide after her family filed a lawsuit against her boyfriend Nick Gordon, accusing him of abusing his girlfriend and stealing her money.
© Copyright IBTimes 2023. All rights reserved.