Bobby Brown vs. Keith Sweat Net Worth: Who Is The Wealthier Singer?
KEY POINTS
Bobby Brown was part of the band New Edition before starting his solo career in early 1986
Keith Sweat released a string of top 100 hits after leaving his band Jamilah and going solo in 1984
The two singers faced off in "Verzuz" for the title of R&B king
Bobby Brown and Keith Sweat faced off against each other in this week's "Verzuz." But how do the two artists' fortunes stack up against each other?
Brown, who was previously married to Whitney Houston for more than a decade, has an estimated net worth of $2 million from his music career as of this writing, according to Celebrity Net Worth.
On the other hand, Sweat has a net worth of -$250,000, according to the outlet, due to a string of financial issues, including being sued by a mortgage company for failing to make payments for his Detroit, Michigan, home. The company was awarded $250,000 in damages, but it has yet to receive the amount, Celebrity Net Worth noted.
Brown, now 52, formed the band New Edition in 1981 with his childhood friends Michael Bivins and Ricky Bell. Ralph Tresvant then joined the band on the recommendation of Bell, following by Ronnie DeVoe, the nephew of their manager, officially making the group a quintet, the outlet said.
The band released its debut album in 1983 titled "Candy Girl," which breached the top 20 of the Billboard R&B singles chart. The group went on successful tours and released popular albums and singles in the next few years.
However, Brown revealed in his 2016 interview with ABC News' Robin Roberts that he and his bandmates were paid $500 and given a VCR for "Candy Girl." He decided to leave the group and forge his own path in 1986.
In 2018, Brown filed a $2 million lawsuit against the BBC, Showtime Networks and others who produced the 2017 documentary "Whitney: Can I Be Me?" about his late ex-wife for allegedly using unauthorized footage of him and his late daughter Bobbi Kristina Brown, Forbes reported.
Meanwhile, Sweat was only 15 when he started his music career in 1975 and joined the Harlem band Jamilah. He was the lead singer of the band for nearly a decade, performing throughout the tri-State area of New York, New Jersey and Connecticut alongside bassist Larry Peoples, guitarist Michael Samuels and drummer Walter Bradley.
He left the group in 1984 to begin a solo career and sang at nightclubs throughout New York City. It was around the late '80s to mid-'90s when Sweat rose to fame following a string of top 100 hits.
Sweat has since discovered and contributed to the albums of other artists and groups, including Silk, Kut Klose and Ol' Skool, according to Celebrity Net Worth.
On Thursday, Brown and Sweat battled it out for the title of R&B king on "Verzuz," Billboard reported. Sweat played his biggest hits, including "Make It Last Forever" and "I Want Her," while Brown brought out "Don't Be Cruel" and New Edition's "Mr. Telephone Man," among many others.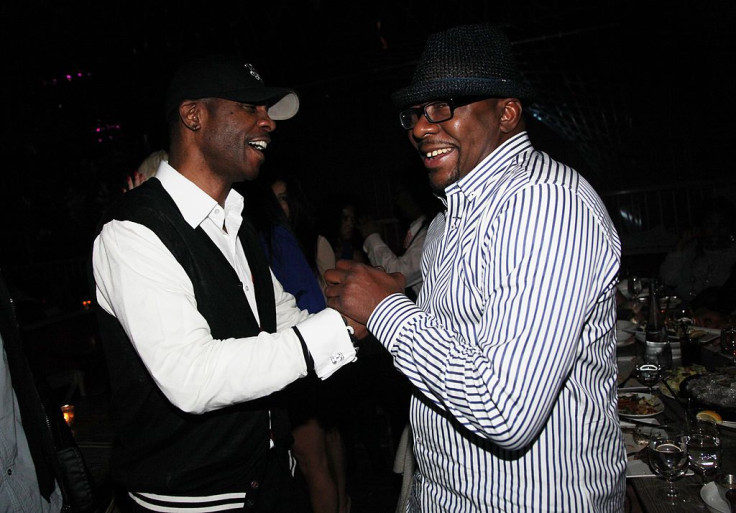 © Copyright IBTimes 2023. All rights reserved.