Boil-Water Advisory Issued In Livonia, Michigan, Due To Water Main Break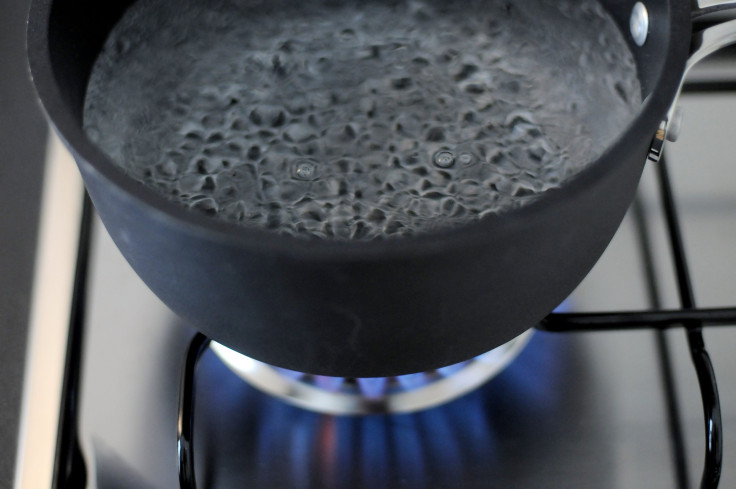 A boil-water advisory was issued to the residents of Livonia, Michigan, after a water main break on Interstate-36 (I-36) near Middlebelt on Thursday.
The alert was issued by the city of Livonia at 9:02 p.m. EST. It said: "A boil water alert is in effect within the City of Livonia. Great Lakes Water Authority, the regional water supplier, has experienced system issues resulting in large water main breaks at Schoolcraft and Stark road and Schoolcraft and Middlebelt road."
"Traffic should avoid these locations. Low water pressure or no water pressure is being experienced in Livonia and neighboring communities. The boil water alert precaution will remain in effect until further notice," the alert added, the Detroit Free Press reported.
As a result of the break, a number of water mains near Schoolcraft and Stark, I-36 and Farmington, and Schoolcraft and Middlebelt dropped water pressure across the city. People were advised to bring drinking water to a boil before consuming it as a precaution against any bacteria that might have found its way into the water, due to the drop in pressure.
At the same time, excessive flooding also caused backlogs on roads. Michigan Department of Transportation in metro Detroit tweeted on Thursday around the time the alert was issued saying: "Heads up-EB 96 CLOSED at Middlebelt for flooding. Multi-mile back up on fwy & service drive toward 275. Avoid area!"
Schools in the area were also closed after the alert was issued to the public.
According to Home Town Life, Livonia was the second community in western Wayne County to experience a boil water advisory, the first one being Northville, Michigan.
Ahead of valve repair work on a main Great Lakes Water Authority water line that began late Wednesday night, a boil water alert was issued to people of Northville, and came to an end on Thursday.
Unlike Livonia, Northville was able to maintain pressure in all its water mains throughout the city. Workers were able to isolate the damaged line from the rest of the system and there was a second water line set up in its place, Home Town Life reported.
Although repairs continued throughout Thursday afternoon, even after the alert was lifted, city officials assured residents that the work would not impact their drinking water in anyway. They added, however, that the water supply system might be temporarily hindered due to the maintenance work.
People living in Westland, Michigan, also reported a drop in water pressure. However, they were requested not to call 911 to report the matter.
© Copyright IBTimes 2023. All rights reserved.