'Bold And The Beautiful' Spoilers: Hope And Liam Each Face Brutal Confrontations
She finally admitted to him that she was still in love with him, and they even shared a kiss. However, things will still be complicated as far as Liam and Hope are concerned when they each receive unexpected confrontations on the Tuesday, April 10 episode of "The Bold and the Beautiful."
Steffy (Jacqueline MacInnes Wood) was floored when Liam (Scott Clifton) suggested she move forward with Bill (Don Diamont), instead of reuniting with him on the CBS soap. She quickly realized his change of heart had something to do with Hope (Annika Noelle) and went to confront her over what she's done. Now, after finally confirming that her rival does indeed still love Liam, and has opted to make a play for him, she will blast her for the betrayal and insist that if Liam genuinely does file for a divorce, it will be Hope's fault.
However, Hope won't give in so easily, and will quickly inform Steffy that she isn't trying to control Liam, and will let him decide who he wants to be with.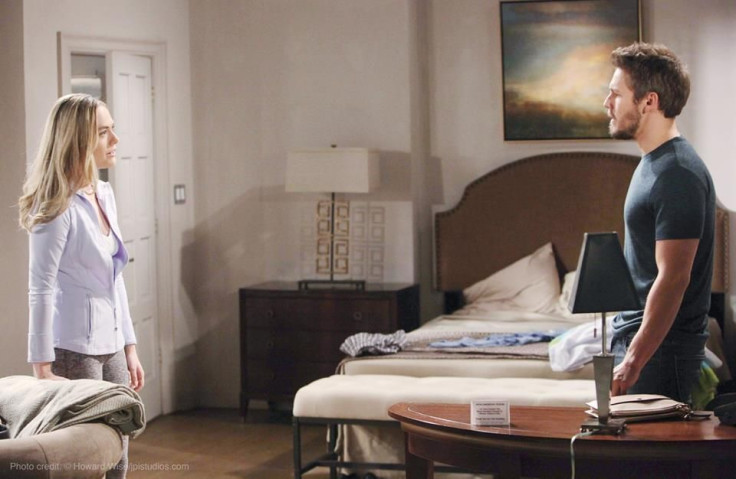 "You've been trying to get into Liam's head," Steffy says in a preview clip for the episode. "And you've succeeded."
"Liam is his own man, and I have no power over what he feels or what he does," Hope replies.
The possibility that Liam could opt for a future with Hope instead of Steffy is something that especially scares his estranged wife because she is carrying their child. However, Liam may be receiving an incentive to fight even harder for her.
Liam recently came to the realization he was the one who tried to kill Bill after he saw his father proposing to Steffy. Now, following his release from the hospital, Bill went to pay him a visit and has been suggesting his son should stop pursuing Steffy in favor of Hope since she is the only other person who knows the truth behind the shooting. Now, Liam will be disgusted as he realizes his father is trying to clear a path that gives him access to Steffy he won't have as long as Liam is involved in her life.
"So I get my freedom, and you get my wife, is that it?" he asks in the clip.
"The Bold and the Beautiful" airs weekdays at 1:30 p.m. EDT on CBS.
© Copyright IBTimes 2023. All rights reserved.