'Bold And The Beautiful' Spoilers: Spectra And Forrester Plan Their New Line Debuts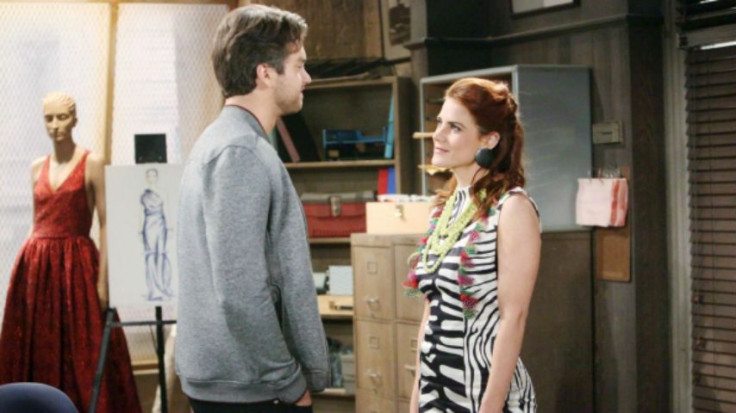 Sally has officially ended her romance with Thomas so she can focus on the Spectra plan to steal Forrester designs, but she may still have a few doubts about the plot on the Tuesday, April 11 episode of "The Bold and the Beautiful."
Sally (Courtney Hope) broke up with Thomas (Pierson Fode) on the CBS soap, because she knows that she won't be able to actually debut a line of stolen Forrester designs while dating him. However, in a preview clip for the newest episode of the show, she still seems to have some doubts about going through with the plan, forcing her grandmother Shirley (Patrica Darbo) to once again remind her that they need to do this in order for Spectra to survive.
"You have to grab that bull by the horns. There's no backing up now!" Shirley says in the clip. "We are doing this."
Meanwhile, at Forrester, no one knows that Spectra stole designs through a camera that was in the accessories Coco (Courtney Grosbeck) wore as an intern. Because they aren't wise to the plot just yet, they still intend to go through with debuting their designs, some of their most inventive and creative ones yet, unaware that Spectra plans to debut the designs first.
Read: Shirley Puts A New Plan Into Action On "The Bold And The Beautiful"
"We weathered the storm and Forrester is back, stronger than ever," Ridge (Thorsten Kaye) says to Thomas and Steffy (Jacqueline MacInnes Wood). "But wait until the world gets a load of this."
"The Bold and the Beautiful" airs weekdays at 1:30 p.m. EDT on CBS.
© Copyright IBTimes 2023. All rights reserved.