'Bold And The Beautiful' Spoilers: Will Hope Be Successfully Manipulated Further?
She has already agreed to marry him after believing it was what his son wanted, and despite everyone around her urging her not to go through with it. However, Hope will find herself being even further manipulated as Thomas continues trying to force her to be his wife on the Friday, July 12 episode of "The Bold and the Beautiful."
Hope (Annika Noelle) has refused to listen as everyone has cautioned her against marrying Thomas (Matthew Atkinson), despite having her own clear reservations about him on the CBS soap. Still, she has pressed on and agreed to move forward with telling his son, Douglas (Henry Joseph Samiri), that she's going to be his new mommy. However, knowing that for now he's kept Xander (Adain Bradley) from revealing the truth, but that anyone else could destroy things, Thomas may decide to play another mind game in order to get Hope to be his wife even quicker.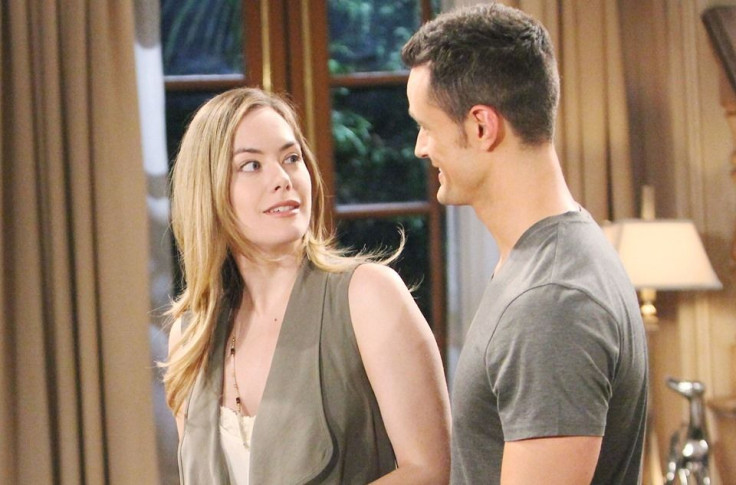 "Thomas tricks Hope into moving up the wedding date," spoilers reveal.
How he'll do that remains unclear, though he will likely once again use Douglas to do his dirty work. If he can get his son to tell Hope that he wants her to be his mom within days, it could be all that Hope needs to hear in order to get things moved up.
However, even as she falls for another manipulation, those around her will become increasingly concerned—and may quickly get to work at finding ways to either put the wedding off—or top it entirely. However, if Hope continues to let Thomas manipulate her and insist that she's doing the right thing, no one may be able to stop her—and there could be no way of stopping things from progressing even further into a scarier place.
"The Bold and the Beautiful" airs weekdays at 1:30 p.m. EDT on CBS.
© Copyright IBTimes 2023. All rights reserved.